Simons goes west
As the 176-year-old Quebec retailer arrives in Ontario, a new campaign introduces the brand to the region.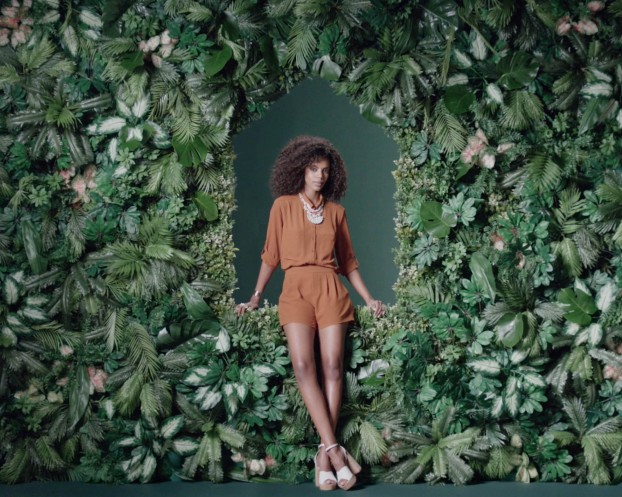 Simons opened its first location in Ontario yesterday, and it's making sure people know what the newest addition to Mississauga's Square One shopping centre stands for in a new campaign.
Handled by Cossette, which Simons enlisted a year ago as its agency partner for its national expansion plans, the creative plays off the retailer's logo and signature colour to create leafy, green backdrops for young, stylish models to pose and dance in front of while wearing items from the retailer's international and private label brands.
The 30-second video will be used as pre-roll and in cinema, highly targeted to younger shoppers in the Mississauga and Toronto areas. In addition, a 15-second pre-roll video focusing more on business wear has been created that will target older audiences.
"We've referred to the campaign internally as 'Simons 101,'" says Philippe Normand, VP of marketing at Simons. "People in Quebec know this, but we needed to tell the rest of Canada that we're a company that has been in fashion for 176 years. We're not only carrying well-known international brands but our own private label, and that whole offering is quite wide for people of all ages and price ranges."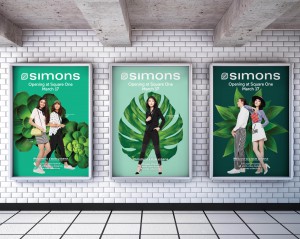 The Square One location is Simons' third outside of Quebec, with a location in West Edmonton Mall opened in 2012 and one in Vancouver in the fall. The Vancouver opening was marked with strategic out-of-home, which has been mimicked in the Toronto and Mississauga areas with urban murals, transit ads and bus wraps, with the addition of the pre-roll video, print ads and a larger social push.

"Vancouver was phase one, and we're moving to phase two because we're slightly farther down the funnel," Normand says. "We still need to build awareness, but we're more able to talk about our fashion selection and our sub-brands."

Normand says "Welcome to a Style Universe" will serve as something of a brand platform for Simons in provinces outside Quebec. A location in Ottawa is planned to open this summer, with ones in Calgary and a second in Edmonton slated for 2017 and two Toronto-area locations coming in the following years. Normand says Simons' thinking needs to be completely different when it comes to reaching consumers outside of its home province, where he says awareness of the brand is around 95%, compared to 30% to 40% in the Vancouver area.

"In Quebec, we talk more about doing specific promotions, like Black Friday or Christmas or back-to-school, or it's related to new styles coming in for a new fashion season," he says. "Everywhere else, because they still don't know us, we can't use the traditional fashion tactics. We're returning to our basics and what we're all about before we evolve to the next phase."