Creemore's kitchen is open
The Batch gastropub aims to be a subtle expression of the brand, with a retail store at its core.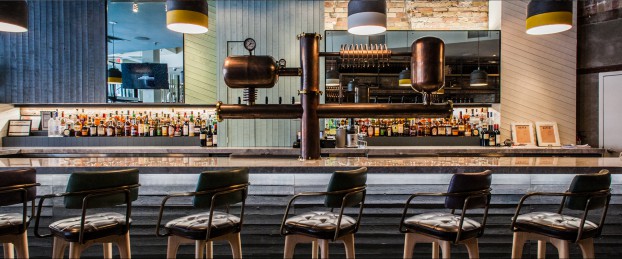 If you drive up the 400 from Toronto for about an hour, and head west for another 30 minutes after that, you'll eventually hit a small town called Creemore. There, you will find an equally small brewery of the same name that brews beer in (you guessed it) small batches.
You could brave parking-lot-highways to see the brand in brewing action, or you could just take a street car or stroll downtown to Creemore Spring's newly opened "consulate," as Karen Gaudino, director of marketing at Creemore Springs Brewery and Six Pints, likes to call the new gastropub.
It's actual name is Batch. And it's the latest in a string of beer brand-infused and operated restaurants that Torontonians have gotten used to seeing over the years. There's the Mill St. Brew Pub in the Distillery District, Bellwoods Brewery in the Ossington area and the Amsterdam BrewHouse on the city's harbourfront. But this one is a little different. To start, there's not much mention of the Creemore brand. Not on the sign at the front door, and not even on Batch's website. But, that's the whole point.
"When you look at what most [other beer] folks are doing, it's really an amplification of their brand in a very straightforward way," says Gaudino. "We felt there was an opportunity to have the experience halo around the Creemore brand, but maybe not be so literal. So that's where the idea [to simply name it] Batch came."
That's not to say the gastropub is wholly void of Creemore. The brand leaves its mark in subtle ways, from the handmade aprons to the linen napkins and wooden charcuterie boards (most of which are brought in from local artisans), as well as in more obvious ways, such as building out a retail section of the store for its branded merchandise. While still being rolled out, Creemore plans to sell preserves (made fresh on-site), the artisanal items it uses in the restaurant space, and branded glassware and keepsakes.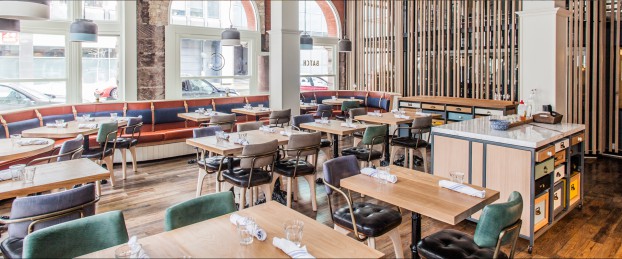 "We asked ourselves, 'How do we take things in and around the Creemore area that are important to the brand, and actually have them live and be transposed in this space?'," she adds, pointing to the "good old-fashioned wholesome" aesthetic of the space and the food it offers (ice-cream and homemade meat pies), which is core to the Creemore brand.
Gaudino admits that becoming a restaurateur is a bold and risky move because the team is essentially "letting go of the brand a little and putting it in the hands of the operator." But she also believes that it's worth the plunge, because "if we get it right [the service, food and experience], that's perfect…It then builds a deeper connection with you and the brand." She also notes that while "retail [the Beer Store and LCBO] is a great opportunity for folks to come in and purchase beer, [this] is really a touch point for consumers, a way for folks to be able to experience what Creemore is all about."
What's more, Creemore can also use this brand-building opportunity to do product testing and development. Gaudino calls the gastropub an "incubator" of sorts, as the brand is now able to use the nano-brewery (located at the centre of the restaurant) to test new beer styles and see which ones pique customers' interest. "From there, we can take that information and the beer styles back to Creemore, and then commercialize them through the different channels from the LCBO to our on-premise customers."