How RBC brought its millennial series to life
Canada's biggest bank went for entertainment over the hard sell with V Morgan is Dead.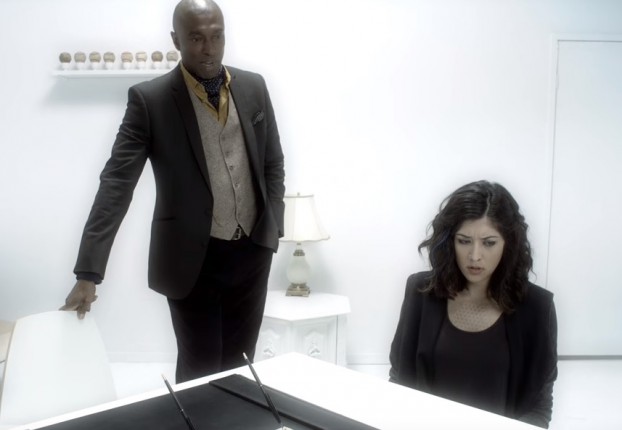 A root canal is pretty awful, but for millennials, it's actually preferable to talking to their bank.

That's a tough pill to swallow, but it's part of the reason RBC undertook its branded content project, V Morgan is Dead.

The 20-part web series on YouTube, led by Shaftesbury, Shift2 and Smokebomb Entertainment, is about a 28-year-old woman who dies suddenly but is given the opportunity to work toward a second chance at life by helping others find their own life paths.

Launched last fall, the series wrapped up earlier this month after gaining an engaged fan base. At yesterday's BCON Expo 2016, RBC provided some insights into how its foray into millennial entertainment helped boost its brand.

Much like the successful Carmilla series from Kimberly-Clark's U by Kotex brand, RBC eschewed the hard sell in favour of entertaining millennials, with V Morgan is Dead devoid of recognizable branding for much of the series. It wasn't until episode 12 that RBC began incorporating its brand into the videos.

It was more important for the bank to show, in an entertaining way, that it understands the life stages of millennials (from students to people buying their first homes), Andy Shibata, vice-president of brand marketing at RBC, told strategy.

The series was complemented by the RBC-branded V Morgan is Dead website, featuring additional videos talking in a lighthearted way about issues important to millennials, such as dating, as well as blog posts, behind-the-scenes content and quizzes. That campaign also involved posts on social media.

"The biggest implication for us was that content still can live and breathe beyond an initial launch phase," Shibata says. While a series like V Morgan is Dead doesn't have the same budget as a big TV campaign, that doesn't mean you just "launch and abandon," he says.

It did mean taking a test-and-learn approach, though, pivoting after gaining insights as the series went on. For example, RBC used brain scanning to record emotional responses to the content, especially in terms of how to introduce the brand. The scans provided insights into responses to characters, storylines and even the logo placement. One of the biggest takeaways was that it couldn't come out and talk about banking or finances, even if it was in an entertaining way. Instead, it knew it would have to show it understood millennials' lifestyles generally.

RBC says its approach has been successful for the brand in several ways. Fresh Intelligence conducted pre- and post-series research for V Morgan is Dead and found that 30% of millennials who watched the series said they would "definitely consider RBC" for their financial needs – twice the number of those who didn't watch it.

Consumer connection (believing that RBC fits their needs, lifestyle and makes them feel welcome) was also higher.

Exposure to the series also increased interest in the bank, with 45% saying they were more likely to visit RBC's website and 44% more interested in learning about products and services.