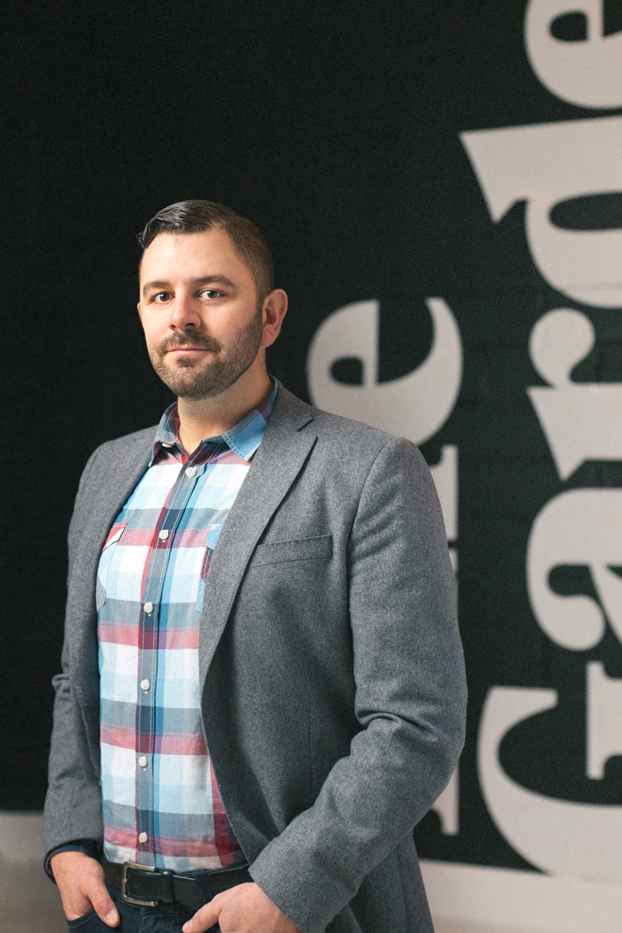 The Garden has bolstered its design leadership, hiring Omar Morson as director of design.
Morson, who began on April 4, will be involved in all of The Garden's projects from the beginning to set the visual tone, and will help the shop with "creative solutions that work across multiple consumer touch points," according to a press release. The Garden is built on the idea of finding creative business solutions outside of traditional advertising for clients that have, thus far, included Cineplex's Scene loyalty program, Wireless Wave, Tbooth Wireless, The United Way, Shiny Apple Cider and IZ Fashion.
"We've been using designers since the beginning, and we were bringing people in, but we were finding that it was becoming more and more imperative that we have someone here to drive that vision and really build that part of the business," said Shane Ogilvie, co-founder of The Garden, in an email to strategy.
Morson comes from Zulu Alpha Kilo, where he has been design director since the fall of 2014. He has also had senior design positions at Anomaly, Oxygen and Interbrand, working with clients including Mini, Budweiser, Holt Renfrew, LCBO and SickKids.
Though he comes from Zulu, he only had a brief overlap with Ogilvie and Shari Walczak, who left the agency to launch The Garden a little over a month after Morson joined. The Garden kicked off its second year of operation by hiring Dic Dickerson as managing director to help build and lead its growing client services offering.