Thyme Maternity's understanding campaign
The niche retailer's new ads position it as an expert on the ups and downs of pregnancy.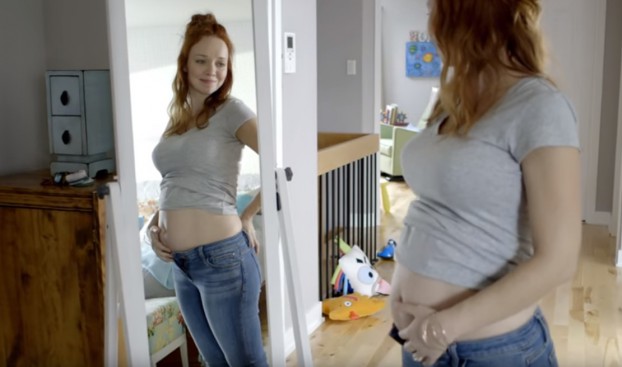 Reitmans-owned retailer Thyme Maternity has created a new online brand campaign, hoping to extend its reach and showcase itself as a fashion expert for pregnant women.

The new "#BeautifulAsLife" campaign, led by Jimmy Lee, is centred on a brand video following various women at home and in the workplace as they move from finding out they're pregnant to being put into the "ultimate job" of motherhood. The English and French campaign includes 30- and 45-second videos running as pre-roll and on social, with Touché! on media.

The campaign's goal is to relate to women by showing the various emotions that come with a pregnancy, including the frustration of clothes being a little snug.

"Thyme has been kind of stagnating for the past two years," says Stephanie Landry, the brand's marketing manager. Over the past 18 months or so, the retailer has been reinventing itself, including curating a community for pregnant women with its online presence through social media and its blog, she says.

Given that other, more mainstream retail brands have maternity offerings, Thyme is using the new campaign to position itself as an expert when it comes to that niche, both in terms of its product offering (such as having the right cuts and fit), and its customer service.

Previously, the brand relied more on "basics" in terms of its advertising, such as banner ads and retargeting, Landry says. Now, it's aiming to reach a range of women with the new brand campaign that uses more emotion.

Maternity fashion is challenging: Thyme has to appeal to a range of women's personal styles, and the only thing customers have in common is that they're pregnant, Landry points out. That's why it was important for the video to feature women with different lifestyles and looks.