JWT Canada wins Splenda's North American business
The shop is tasked with a new product launch for the U.S.-based sweetener brand.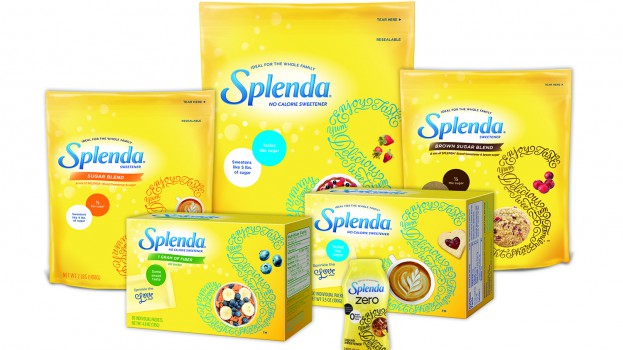 J. Walter Thompson Canada has been named Splenda's agency of record in North America.

The win comes after a competitive review launched last year in both the U.S. and Canada, involving a handful of agencies. JWT will begin work on its first project for the sweetener brand – a new product launch – on June 1.

Splenda, owned by Heartland Food Products Group based outside of Indianapolis, previously worked with BBDO New York.

The brand first reached out to JWT's New York office as part of its review process, which in turn recommended the shop's Toronto team.

While the low dollar here is a nice bonus, it wasn't a factor in choosing a Canadian shop, says Kim Holdsworth, global VP marketing for Splenda.

But for JWT's part, it has been going after U.S. business for the past few years now, Ryan Spelliscy, the shop's CCO in Toronto told strategy via e-mail.

"In our opinion, too many agencies in Canada are focused on just protecting what they have versus going after what's beyond our borders," he says. "I'll tell you, I spent about five years working in the U.S., and the team up here is the best I've ever seen. So we're absolutely going after U.S. pieces of business because we know we can win, regardless of exchange rates. It also helps that people/clients across the U.S. are starting to realize that coming to Toronto is just as easy as flying to, say, NYC."

Splenda largely targets men and women over 35. Given high obesity levels and many consumers now opting to cut down on added sugar in their diets, Splenda is positioning itself as a better alternative, Holdsworth says.

"Our short term goal is to put sugar out of business, which, I admit, is a rather lofty one," Spelliscy says. "In this case, the challenge really is the opportunity," he adds, noting that confronting consumer skepticism could be a challenge but that people are also increasingly aware of what they're putting in their bodies and are seeking alternatives to sugar.

Splenda also works with Weber Shandwick on PR and J3/Universal McCann on media in Canada.

JWT Canada's client roster also includes Air Canada, Tim Hortons, Tylenol, Mazda, Burger King, HSBC, Nestlé and Walmart Canada, among others.