Future Flash 2016: Advertising is not a dirty word
There's still power in the TV ad, plus more ideas from the ICA's annual conference.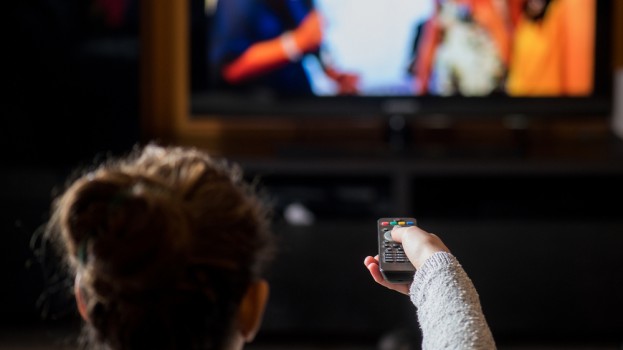 Stories versus systems. Creativity versus data. Humans versus robots.
With bated breathe, the industry is watching to see if the pendulum will swing from creative storytelling led by humans to systemic thinking by new technology. To help ad folk stop wrestling with and start adapting to the shifts taking place, the Institute of Communication Agencies (ICA) brought experts – from creative heads to technologists – to the Great White North to talk "Stories and Systems" at its annual Future Flash conference.
The first two speakers on Wednesday's agenda each took a turn at tackling both sides of the coin. First up, Susan Credle, global CCO at FCB, spoke about "how to love advertising again" – what it takes to turn the dirty word into a positive reference.
Make love, not ads
When Credle took to the Muskoka stage — where the 10th annual conference is being held — she appeared perturbed by how "advertising" has become a bad thing, that the industry is confused ("Is it advertising or is it branded content? Can it be the same thing?"), that we're stalking consumers with the frequency at which we send messages, and that social noise is limiting our creativity, among other things.
She says the disruption in media that's happening today, when it comes to TV advertising, is the same that occurred back in the '50s when the tube first arrived on the scene. Back then, she says, Howard Luck Gossage (advertising innovator and iconoclast during the Mad Men era) was quoted as saying, "Nobody reads ads, people read what interests them and sometimes it's an ad."
He also asked the same question some of us are asking today: "Is advertising worth saving?" His answer: "Yes, if we can learn to look at advertising not as a means for filling so much space and time, but as a technique for solving problems." (Paul Kemp-Robertson at Contagious, the consultancy that curated content for Future Flash, made the point just minutes before Credle's talk with an example of an Argentinian real estate developer who gave an agency $4 million to advertise a newly developed riverfront located far from the downtown core. He was told the money would go to waste on traditional ads, and instead they decided to bring people to the area by building an iconic footbridge connecting the business core with the historic waterfront.)
Credle emphasized, multiple times, the importance of building a brand story and said that she still believes film is where that can be done. Showing the audience a reel of vintage Coke, Nike and Chanel spots, Credle discussed the power of TV commercials and admitted that, today, there is just too much content, which is adding to the industry's sometimes confused state.
"There is so much content out there, but what is the purpose of your content?"
"If you're going to do stories across systems, you're going to have to stick with [the brand's story]. Build a story and then run with it," she said, adding that legacy and brand equity are important way to do this, using the Old Spice platform as an example of taking equity and mashing it up for a new generation. "Respect the past and the equity and push it forward – don't give up on that equity."
Credle bemoaned the industry's risk aversion and fear of provocative ideas, mostly because of the social space: "Social noise is limiting our creativity. We're afraid of the loud noises out there that we don't want to do anything provocative or edgy."
She also implored the industry to rethink the exchange rate of ads served to consumers. "It's become egregious," she said of the disruptive and disrespectful nature of ads being placed in a show, sometimes right in the middle of a character's line. "Before we talk about the kind of content we create, we need to talk about exchange rate," she said, sharing a fictional tale of Carol, her neighbour, who says "hello" multiple times during the day, from the minute she walks out the door to when she gets her coffee to her commute to work and every other moment in her day.
"Brands are a lot like people. We want them to behave as best as possible," she said. "By Carol following me, she's stalking. It doesn't make me like her more, it makes me like her less."
Her recommendation: "Do one provocative thing the minute you see me."
Creativity governed by rules and systems
Following Credle's talk, Noah Brier, founder and CEO of Percolate, a web and mobile software platform for managing marketing, debated whether creativity can happen at scale. "How do you balance the needs for novelty with those for creativity? How do we get novelty to happen over and over again?" he asked.

The answer, he said, is systems.

Systems come in three sizes, explained Brier. They are simple, like a key turning in a door lock; they can also be complicated, like the mechanics of a car (not everyone knows how it works, but it is within the bounds of our understanding); and systems can also be complex, like traffic that can't be predicted and has multiple flowing pieces that are out of our control.

Humans are the latter complex systems, as are companies, he said. "So how do we rethink the way we operate as a complex system and enable creativity to occur at a global scale?"

Constant analysis and refinement is one way. "We analyze the final product, but we don't do enough that looks at why we did that, what allowed us to make that ad. That's how you get to that creative at scale."

Just like the complex system of driving in traffic has universal rules (like stopping at a traffic light, staying in your lane, using your signals, etc.), so should a company. For creativity to occur and reoccur, he said, brands need to learn to operate with simple rules, in addition to distributing decision-making to the edges of an organization.

"I still believe that culture and values will help you to make good decisions, [and we should be] enabling [teams] to make them independently," he added.

Brier also talked about the idea of creativity being automated. "People think there is a future where you can create creative work with machines," he said, adding that he doesn't completely buy that notion, but believes in being able to automate low variance decisions. Essentially, "you can automate the BS."

Featured image via Shutterstock