AToMiC Awards: Designing a guitar book
Rethink creates a notebook to store inspiration.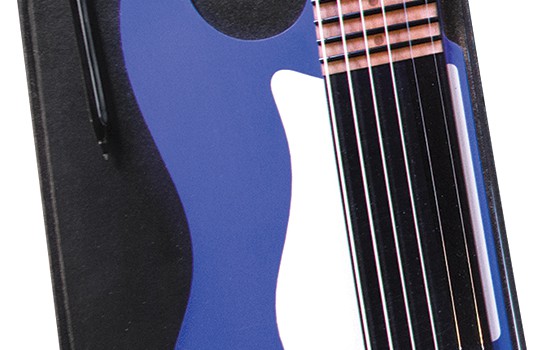 This article appears in the June 2016 issue of strategy.
Visual artists and writers keep notebooks on hand for doodling and jotting down ideas, storing those bursts of creativity for later use. But it's more difficult for musicians to document the melody or riff that suddenly pops into their heads.
If only there were a notebook whose cover doubled as a guitar, with built-in recording capability and pages of blank sheet music… Sure, maybe there's an app for that, but where's the romance?
Rethink helped The Warehouse Studio design "The Guitar Book," a musician's notebook with six strings and branding on the cover. Musicians touring with the remarkable gadget helped promote the studio worldwide, targeting its niche audience.
The hardware
The Warehouse Studio "Guitar Book" Rethink Silver AToMiC Design