Molson's cross-country mission
The beer brand puts Canadians' reputation for generosity to the test.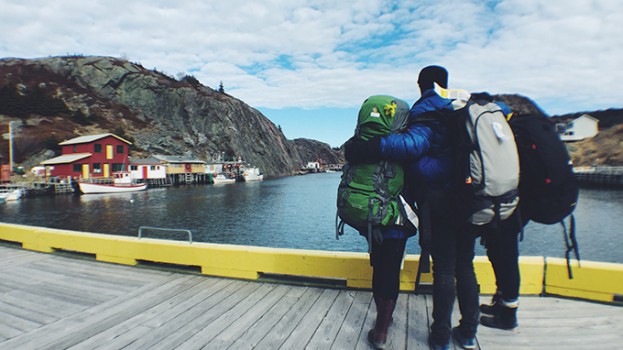 This article appears in the June 2016 issue of strategy.
Are Canadians really generous enough to give you the shirts off their backs? Apparently so, as Molson Canadian recently found out.
In a campaign led by Rethink, the brand selected three people from Papua New Guinea and put them on a mission: travel from Newfoundland to British Columbia on a hunt for the iconic Molson Canadian Beer Fridge.
The idea is to put the kind-and-generous perception of Canadians to the test, using a loosely-planned cross-country trip. The trio have to make their way across the land, with advice from locals along the way.
To prove that our global reputation is true, Molson needed travellers who really knew nothing about Canada, says Mike Dubrick, partner and CD at Rethink.
At press time, the threesome had just started their journey and one of their highlights was being given a Montreal Canadiens shirt straight from a bar-goer's back.
Molson Canadian is about breaking borders and bringing people together, Alim Remtulla, brand marketing manager for Molson Canadian told strategy via email.
"We demonstrated that with last year's Beer Fridge that only opened when 'I am Canadian' was spoken in six different languages, we're demonstrating it with our three travellers from Papua New Guinea, and we'll continue to demonstrate that throughout the years to come."
Molson Canadian and the three travellers are sharing snippets of the tour on social media using #ThisIsCanadian, with more content from the journey – including social media posts, online videos and TV spots – to launch ahead of Canada Day.