CASSIES simplifies its entry process
Entries are now being accepted, as the awards make some big changes and remove previous restrictions.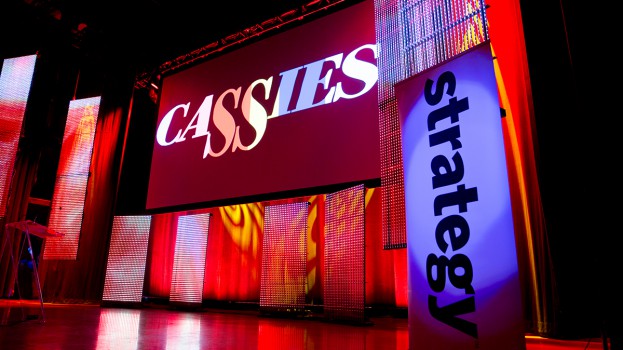 More categories. More awards. Less complication.
As the CASSIES opens its call for entries (which are due before Aug. 30 — one month later than in the past), there are also a slate of changes to its entry process and overall awards program.
The categories, and even the judging criteria, have gone through an overhaul in an effort to address the transformation of the industry over recent years. In a nutshell, there are fewer entry restrictions, but more opportunities to enter a case, as well as more awards to win.
The most noteworthy change to the entry process is the minimum time period that was once mandatory for a case to be eligible.
Previously, cases had to be entered according to a strict set of time frames. This meant that categories were limiting, and therefore participation was limited, as some of the work did not fit the time criteria.
But now, CASSIES has ditched this rule (except for Sustained Success, which requires a minimum of two years of results, and Long Term Success, which requires a minimum of three years of results) and is focusing on the brand and the type of challenge it overcame.
Another change is the actual number of categories any one participant can enter. There used to be 16 categories; now there are 24. Also, any single case can be entered into as many of those categories as a participant wants.
Some of the new categories include Brand Content (content marketing programs from entertainment to education), Brand Reawakening (work that helped revitalize a brand that was previously underperforming) and Capitalizing on Curveballs (which includes campaigns that effectively responded to unpredictable events).
In addition to the changes made to the entry phase, CASSIES has also looked to the judging room, changing the criteria to put greater emphasis on the work. The judging criteria has expanded from four sections to five:
Difficulty of Task – 15% of total marks
Originality of Thinking – 15% of total marks
Quality and Originality of Creative – 30% of total marks
Business Results – 25% of total marks
Strength of Proof – 15% of total marks
And finally, CASSIES has boosted the number of awards any one case can win. Previously, a case could only walk away with two awards, and now it can win three (and can continue to win awards in following years in categories like Sustained Success).

The CASSIES awards show is presented by the Institute of Communication Agencies (ICA), the Association of Creative Communications Agencies (A2C) and Association des professionnels de la communication et du marketing (APCM) and produced by strategy magazine.

You can learn more about the CASSIES and find all the entry information here.