Citizen names two new Toronto leads
Sabrina Kandasamy and Mark Carpenter take charge, marking the shop's transition toward more strategy-forward thinking.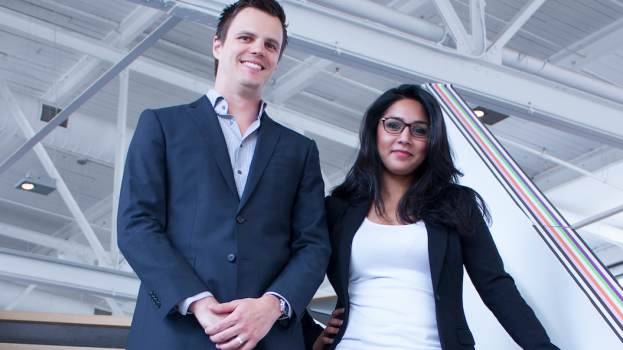 Citizen Relations is marking a new direction in strategic leadership with the appointment of two new heads of its Toronto office.

Sabrina Kandasamy and Mark Carpenter will take over responsibility for Citizen's Toronto operation as deputy general managers, overseeing all aspects of client services, talent management, business development, growth and innovation. The pair joined Citizen a year ago.

Kandasamy joined the agency as SVP strategic planning. Prior to that, she led digital marketing efforts at kids' brand Spin Master, after a stint as interactive director of marketing at Tourism Toronto.

Before joining Citizen as its SVP digital, Carpenter was group digital director at BBDO, where he worked with a number of brands including Pepsi and Shomi. Prior to that, he did stints at Syncaspe, Publicis and Segal Communication.

The promotions cap off a transformation at the agency started back in 2014, says Nick Cowling, president of North America at Citizen. Keeping PR at the heart of all activity, strategy and insight has become a key component for the agency, baked into everything it does, he says. The brand is deepening its analytics and strategic departments (of which Kandasamy is a part), growing the teams to five and three members, respectively. Today, the two departments work with account teams throughout the entire campaign process to identify white space and opportunities for clients, Cowling says.

The appointments of Kandasamy and Carpenter – both of whom have strong strategic backgrounds – marks the latest shift in the effort to put that skill set front and centre.

News of the promotion comes on the heels of former Canadian agency leader Cowling taking on a more global role at the company. In October, Citizen hired Rob Moore as SVP and general manager in Toronto to fill Cowling's old position, also hiring Anik Trudel and promoting David Brodie to the same roles in Quebec and Vancouver, respectively. Moore left the agency in March.