Getting schooled on shopper marketing
Why Geometry Global and Unilever teamed up on an education program specific to the discipline.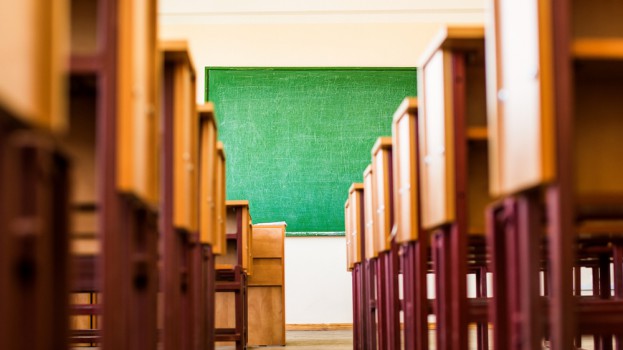 So really, what is shopper marketing?
It can be a confusing question, even for seasoned marketing professionals.
To tackle the subject, and ensure a pipeline of new talent choosing to work in the space, Geometry Global partnered with Michigan State University for a dedicated academic course on the subject.
The first course began in January and wrapped up last month. Though it was a pilot, the elective undergraduate course sold out its 40 spots within five days, says Phil White, SVP of strategy and planning at Geometry Global, who helped create the program with Joe Videan, an instructor the university, and its advertising and PR faculty chair Jeff Richards.
The hybrid course delivered much of its content online, including through 45-minute videos featuring experts from Geometry Global's network. A dedicated Facebook community allowed students to ask questions.
The program also included a final project where students created and had to pitch a program for Unilever's Axe brand (Geometry handles shopper marketing across the CPG company's portfolio in the U.S.).
Axe was a particularly good fit for the program, given the product targets millennials, White says.
Shopper marketing is still not terribly well understood, he says. While CPG giants like Unilever and P&G have it as a vital part of their communications strategies, some brands don't necessarily understand the discipline and how it's changed over the past several years.
A decade or so ago, marketers needed a good understanding of consumer promotions and in-store marketing. Now, they need skills in research, data, analytics, social media, customer relationship marketing and experiential, along with the more traditional trade and consumer promotions side.
"Trying to find people with that blended skill set to be able to come into the industry and help us propel thought leadership through shopper marketing is a real challenge," White says.
But it's a challenge Geometry hopes to take on by expanding the course. Because of its online nature, the program is easy to scale. Next year, Geometry hopes to make it more international, both to help boost Michigan State's footprint outside the U.S. and to educate marketers in WPP's network, he says.
Featured image via Shutterstock