Easy rider
Harley-Davidson hearkens back to the '60s-era "cafe-racing" with the launch of a downtown Toronto coffee shop.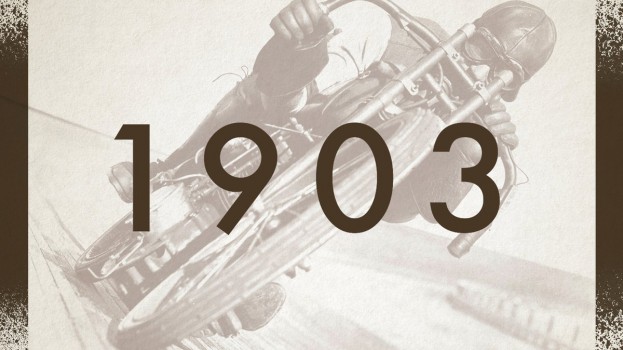 This article appears in the Summer 2016 issue of strategy.
On the hip Ossington Avenue strip in Toronto's downtown core, Harley-Davidson has set up 1903, a coffee shop named for the year the brand was founded. It's a place where brand enthusiasts can "stop and talk about how they love riding, like the old days, in a gathering place that's steeped in the lifestyle and our heritage," says Jo Figueiredo, marketing director at Harley-Davidson Canada, and that's something that is becoming more in-demand among city dwellers.
The café is meant to harken back to the "café-racing" subculture of the '60s and '70s, when bikers would ride smaller, quicker bikes between cafés (which, occasionally, could be code for a bar). The walls of the café are decked out with vintage photographs of Harley riders throughout the company's 110-plus-year history. In the back, a garage-themed event space also houses a "Jumpstart" simulator, which puts Harley models on a sort of heavy-duty treadmill to give people an idea of what it's like to take one of the bikes for a spin.
Harley-Davidson has enjoyed a long history as an iconic lifestyle brand, which allows it to talk about its heritage in its marketing or in environments like 1903. But Anoop Prakash, managing director of Harley-Davidson Canada, says heritage can also make walking into a dealership intimidating for customers who are curious about buying their first Harley, be it because of the brand's overwhelming history or pre-conceived notions about tattooed bikers. That's why the brand created a welcoming space.
"Our marketing plan is about preserving the relationships we already have, but also reaching out to new riders," he says. "People still want to learn about the heritage and attributes of Harley, but in a more relaxed environment. It gives them a place where they can engage with the brand and see if it motivates them to take the next step."
Harley-Davidson is promoting the café, which opened in mid-June and will remain open until the summer riding season begins to wind down at the end of September, with a heavy social push on Twitter and Instagram featuring vintage photos.
Those images are also on wild postings around the city, printed using coffee-based ink, giving them a grittiness that simulates the open road (as well as a faint coffee aroma). Harley worked with Zulu Alpha Kilo on the café concept and supporting campaign, with the Mint Agency fabricating the decor. Media was handled by Jan Kelley, with PR by Weber Shandwick.
In August 2015, Harley-Davidson set up its first wholly-owned Canadian subsidiary to expand its business and bring its global marketing strategy here, which Prakash says is going to be heavily focused on experiential.
"People need to engage with the brand on an emotional level, and for us, that includes engaging with our motorcycles," he says. "If they have an opportunity to feel the rumble of the engine, they'll better understand the emotional connection."
Despite having a network of dealers and distributors in Canada for more than 40 years, there has been no dealership near Toronto's downtown, and Prakash says a big part of launching the café where it did was to reach people living in the city's core. The motorcycle category is experiencing what Figueiredo describes as a "boom" in interest from younger urbanites in Canada and globally.
"I'm hopeful 1903 will be the precursor for us to establish a more permanent presence downtown," Prakash adds. "It's important to increase our presence in the greater Toronto area, because it's been underserved, and we need to respond to the enthusiasm we've seen for the brand there."