Cannes 2016: 19 shortlist spots for Canada
Drake is among those shortlisted in the first-ever Music category, Jam3 gets four in Entertainment and nine noms land in Film.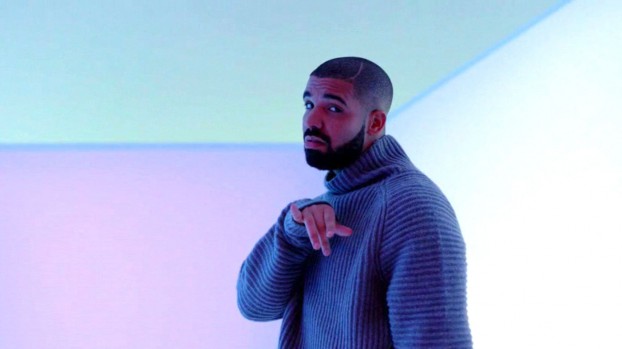 By Josh Kolm and Jennifer Horn
Three more Cannes Lions shortlists are out, and that can only mean one thing.
Canadian agencies earned four mentions on the Entertainment for Music shortlist, including work for the 6ix God himself, and six chances at being recognized with an Entertainment Lion.
The Entertainment and Entertainment for Music Lions were created from what used to be the Branded Content Lions and are part of Lions Entertainment, a new festival-within-the-festival at Cannes this year.
Also, in one of the festival's oldest categories, Canadian agencies also have nine shots in the Film category.
The Entertainment and Entertainment for Music Lions will be awarded on Friday as part of Lions Entertainment. Film will be awarded on Saturday, along with Film Craft, Titanium and Integrated.
Entertainment for Music (4)
Amazon "The Magic of Echo" Leo Burnett Toronto / Soft Citizen / Smuggler New York /Saints Editorial
Artist Associated Stunt or Activation in Partnership with a Brand
Use of Music Technology and/or Innovation
Leo created Amazon's first-ever Super Bowl spot, and it focused on the always-on, voice-activated Echo personal assistant. The spot features the likes of Missy Elliott and Dan Marino visiting Alec Baldwin's Super Bowl party, where Echo is used to stop and start music and look up facts to embarrass Marino. Teasers leading up to its release had Baldwin and his guests using Echo to help prepare for the party.
Drake "Hotline Bling" Creative Soul/Panic & Bob/Smith
Excellence in Music Video
The music video for the first single of Drake's hotly anticipated Views might have gained attention with the unique colours and sets it utilized. But what really made the video a pop culture sensation were Drake's dance moves, which were parodied in fan videos and edited to make it look like he was playing tennis, waving a lightsaber and throwing pepperonis onto a pizza in thousands of GIFs. As of today, the video has been viewed over 800 million times on YouTube alone.
SickKids "Just Another Day" J. Walter Thompson Toronto
Use of Licensed Music for a Brand or Campaign
The two-and-a-half-minute long video shows a "small but touching glimpse into the lives of patients and their families at SickKids." Created by J. Walter Thompson, it was shot as a mini-documentary and supported the Foundation's "Better Tomorrows" campaign in which dozens of shorter spots, showing each of the patients, their families and the hospital's staff, were released in real-time and over 45 days. The song "Fix You" was donated by Coldplay.
Entertainment (6)
MTV "MTV VMA Green Screens" MTV New York/Jam3 Toronto
Talent: Social
Talent: Cross-platform
Cross Channel Brand Experience
Use of User Generated Content in a Brand Experience
To promote last year's VMAs, traditional ads showing hosting Miley Cyrus in front of a green screen were deployed online and out-of-home. Fan-art obsessed youth were able to fill in the green screen behind Cyrus, as well as a dozen other musicians and celebrities set to appear and perform at the awards, with everything from giant cats to pot leaves to rainbows. The user-generated content was then utilized to replace the creative in the traditional platforms. The campaign has already won one Gold and two Silver so far at the festival.
U by Kotex (Kimberly-Clark) "Carmilla" Smokebomb Entertainment/Shift2
Online: Fiction Series
To capitalize on millennial "fandom," U by Kotex reimagined the gothic vampire novella "Carmilla" as a "vlog"-style web series set in a college dorm, complete with fan communities and content on Twitter and Tumblr. Main episodes in the series featured little branding outside of some small product placement, but additional content featured characters from the show talking about things like if vampires get their period.
Milk West "Snack Time" DDB Vancouver/Wave Productions/Yeti Farm
Excellence in Production and Distribution Strategy
Milk West went after a difficult-to-reach but coveted teen target with this branded content web series. The 30-second animated spots contain no milk branding and instead use food puns and other jokes to woo the younger demo. The series' YouTube channel currently has more than 28,000 subscribers.
Canada Goose "Out There" CAA Marketing
Online: Fiction 15 Minute or Under in Length
To support Canada Goose's content-heavy, emotional approach, CAA Marketing in Los Angeles created a short film and global brand campaign called "Out There." The five-minute film was directed by Canadian filmmaker Paul Haggis, and told the story of the 60-year-old brand and some of the adventurers who have donned the iconic coats.
Film (9)
Cineplex "Lily & the Snowman" Zulu Alpha Kilo / Hornet New York
Entertainment & Leisure

Cineplex's "See the Big Picture" platform positioned the movie theatre as a place to put away your phone for a couple of hours. With the Lily and the Snowman video, the brand used the holiday season to push its emotional message to "Make time for what you love."

Special Olympics Canada "600 lbs" Grey Canada / Untitled Films Toronto
Corporate Image & Sponsorship

In this motivational black and white spot, produced by Untitled Films, with creative from Grey, Special Olympics Powerlifter Jackie Barrett is shown deadlifting over 600 lbs. The message behind the spot is that sport doesn't judge or jump to conclusions about who he is and the way he is, nor does it give him special treatment.

AB Inbev – Shock Top "Big Game Ad Review with T.J. Miller: A Perfectly Unfiltered Pairing" Anomaly Toronto / Anonymous Content Culver City / School Editing
Food & Drinks

The Super Bowl spot was created by Anomaly Toronto, and the concept is pretty straightforward: Wedgehead, a wise-cracking fruit (voiced by comedian Martin Montana), meets his potential match when comedian T.J. Miller sits down at the bar, and the two proceed to spend the rest of the spot trading insults.

The American Association of University Women (AAUW) "#TheReal10″ Rethink Toronto
Public Sector & Awareness Messages

Created for the American Association of University Women in partnership with L.A.-based agency WongDoody, the campaign flipped the idea of a woman being featured on the U.S. $10 bill (a move announced by the Treasury Agency) into a more sobering reflection on the pay gap. The shops created a social tool that let users place their own photo within the tenner, along with showing how women of various ethnicities make less than men.

SickKids "Just Another Day" J. Walter Thompson
Charities & Appeals

See description above.

John St. "#CoverTheAthlete" John St. / Relish EditingToronto / Tendril Design + Animation Toronto / Grayson Matthews Toronto

Viral Film

John St. asked the press to #CoverTheAthlete in a video that encouraged the media to put a time out on "sexist commentary and inappropriate interview questions female athletes receive today." The team sourced a handful of commentary and questions they found on the web that trivializes a woman's accomplishments, including "Give us a twirl! Tell us about your outfit," and then turned the table on them and edited a video with clips of male athletes seemingly (but not really) flabbergasted by similar statements directed at them.

John St. "Jane St." John St. / Soft Citizen Toronto / Aircastle Production Toronto / Relish Editing Toronto
Private Screens & Events

No other agency loves to poke fun at the industry's current fascination more than John St. It's become the agency king (and now queen) of trend parody videos, having launched a new (fake) sister shop to address advertising's newest fixation: female empowerment. In the video below, which was created for strategy's Agency of the Year awards, the new division (aptly named Jane St.) gets a grand opening, and with it, a host of experts explaining how they're taking female-focused advertising to the next level.

Milk West "Snack Time Case Study" DDB Canada Vancouver / Wave Productions Vancouver / Yeti Farm Creative Kelowna
Fiction Film Series


See description above.

Publicis Canada "Pre-Roll petitions" Publicis Canada
Use of Online Film

People tend to share videos and comment online about a social injustice, but they rarely do anything to really help. Publicis decided to do something and created "Pre-Roll Petitions" in which individuals and organizations could turn viral videos into online petitions that used specially annotated pre-roll. For example, if you were searching for a cat video, you'd be served pre-roll of a cat being abused. But as the "skip" button appears, so does a "Do something about it" button that links to an online petition against animal cruelty.