The case against short-termism in creativity
Edelman Canada's Lisa Kimmel on why ignoring the business case means putting creativity out of business.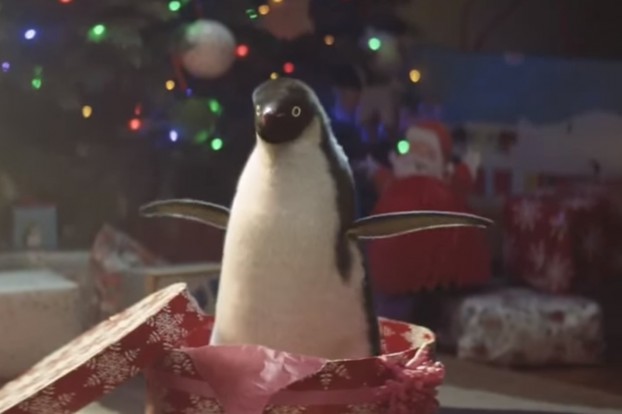 Pictured: A scene from this year's Creative Effectiveness Grand Prix winning campaign, "Monty's Christmas."
By Lisa Kimmel
Forty-four thousand entries. Twenty-four categories. Seventeen hundred and eight awards handed out at the Cannes Lions International Festival of Creativity. The sheer volume of creative work was truly overwhelming, and yet I was struck by the lack of a compelling business case for much of it.
As I flew home to Toronto, I read The Case for Creativity by James Hurman. It very succinctly makes the case for the connection between creativity and effectiveness in terms of tangible business outcomes, and that they shouldn't be viewed as distinct and unrelated. The book was widely distributed at the festival, and yet the event itself doesn't seem to place enough emphasis on effectiveness.
Data supports this too. Peter Field, a U.K. marketing consultant whose recent research on "Selling Creativity Short" was released at Cannes, alarmingly showcased that, since the global recession of 2008, creative effectiveness  – measured in terms of penetration, market share and profit  – has weakened significantly. The proportion of IPA campaigns that were short-term – designed to drive sales over less than six months – increased from 7% to 33% between 2006 and 2014. He rightly pointed out that creativity drives fame through talkability. It also boosts earned media and shareability through social media. But his findings also highlight that short-termism won't deliver on effectiveness.
In a quest to deliver short-term impact – or "fireworks," as David Droga coined it – when referring to all of the "one-offs" showcased at the festival, the business case for creativity will increasingly be questioned.
Interestingly, there was a significant drop in the number of submissions in the Creative Effectiveness category – 109 this year from 160 in the prior year.  And this, despite the fact that the criteria for the category was broadened this year to include previously shortlisted or awarded campaigns from the past three years (replacing the previous eligibility of just one year) to demonstrate longer-term effects of creative work.
The always eagerly anticipated John Lewis campaign, including "Monty's Christmas," which won the Creative Effectiveness Grand Prix this year, is an excellent example of what brands should be striving for. The work is stunning, pulls at the heartstrings, and has directly driven sales growth.
And while there was much discussion about "cause fatigue" at the festival, due to the fact that so many brands have jumped on this bandwagon – and often in an inauthentic way with no real tie or long-term commitment to the cause – Keith Weed, Unilever CMO, spoke to the fact that the company's brands that are part of its sustainable living portfolio (from OMO/Persil and its "Dirt is Good" platform stressing the importance of play for kids to Ben & Jerry's long-term commitment to social responsibility) have grown 30% faster than the rest of its brand portfolio.
Similarly, Kevin Plank, founder of Under Armour, claimed that sales of its women's wear line only really took off in 2014 when the brand developed a new conversation about how to market to women athletes, articulated through "I Will What I Want."
So, if brands want to demonstrate long-term creative effectiveness, here are a few things to consider:
Consumer expectations of brands are higher than ever before. According to Edelman's 2016 edition of its Earned Brand study, unveiled at the festival by Richard Edelman, 62% of consumers refuse to buy a brand if it fails to meet its obligations to consumers, the community and society at large.
Only 12% of those surveyed are at the "committed" stage of their brand relationships.  This highlights that brand loyalty and devotion is almost non-existent. Clearly, there is much work to be done to ensure new and repeat sales, as well as to develop brand advocates and defenders. That doesn't happen overnight, and can't be solved through short-term tactical executions, but instead through memorable storytelling, listening openly, inviting partnership and acting with purpose.
Don't get caught up in the content "crap trap," as Mark Pritchard, chief brand officer at Procter & Gamble, called it. That's not easy to do today with marketers demanding real-time, dynamic content. Instead of adding to the noise, give consumers what they deserve by finding deep insights, and transform them into brilliant ideas that will, importantly, positively impact long-term business outcomes.
I don't know about you, but I want to be in the creative business for many years to come. If you do too, this needs to be the raison d'être of both agencies and marketers. Demand both creativity and effectiveness. The alternative is that we'll be putting ourselves out of business.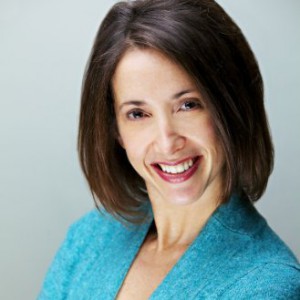 Lisa Kimmel is president and CEO of Edelman Canada.