Red Lion wins Cadillac
The Toronto shop will handle all advertising and marketing, including strategy development, for the brand.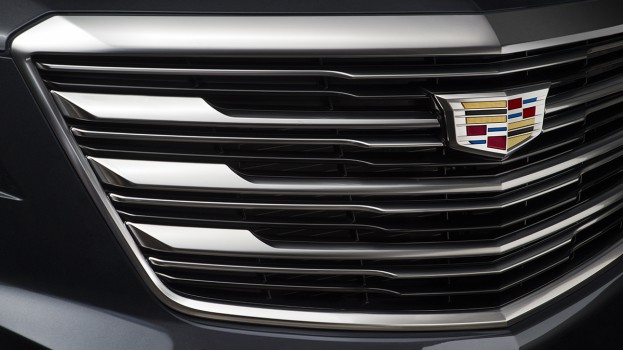 Toronto shop Red Lion Canada has been named agency of record for Cadillac in Canada, leading all advertising and marketing initiatives, including strategy development.
Canada is the third-largest market for Cadillac. New work for the brand is set to be in market this fall.
"This partnership is a step for Cadillac Canada to join forces with a lead agency that shares our values," Mahmoud Samara, managing director for Cadillac Canada, said in a press release. "A daring mindset and the ability to challenge convention are some of the key traits we look for."
"Any time you have the opportunity to align yourself with a brand that has the ideal combination of heritage and history, but is also at transformational moment, that is a recipe for gold," Matt Litzinger, president and CCO of Red Lion, tells strategy. "As a creative you jump at those opportunities. The best time to work with any iconic brand is when they are in an ongoing transformation."
Earlier this year, Red Lion forged a design partnership to create merchandise for the Drake General Store as a non-advertising strategy to build the store's brand. While Red Lion's work with Cadillac while feature more "traditional" advertising work, Litzinger says it will also "absolutely" feature some unexpected approaches.
"There will be certain pieces in the media mix that are expected formats, albeit with content that's unexpected," he says. "And then there will be pieces in the media mix that are not what you're used to seeing. Part of what Cadillac is looking for is truly trying to develop behaviors. When you focus on developing behaviours, instead of developing a creative execution, it just changes the math of the work you need to be doing."
Litzinger says Cadillac spoke with multiple agencies before settling with Red Lion. In 2014, the company selected Publicis Worldwide – which, like Red Lion, is part of holding co. Publicis Groupe – as its global agency of record. While Litzinger says that relationship likely "didn't hurt" Red Lion in the selection process, that main criteria for selection was that the agency was a fit in terms of its capabilities and culture.
"As most clients do, they were looking for a cultural fit that will push them in a manner they are looking to be pushed in," Litzinger says. "I think the way we've handled the Drake partnership resonated quite a bit, as did some of the innovations we've done in digital and on Instagram. They have a global tagline that says 'dare greatly,' and as an agency, I think they felt like that's what we try to do as well."
Last year, Red Lion was also awarded the Canadian Film Festival account.
With files from Josh Kolm