Under Armour and Sport Chek's quest for youth
The brands search for athletes of the next generation to be featured in a new advertising campaign.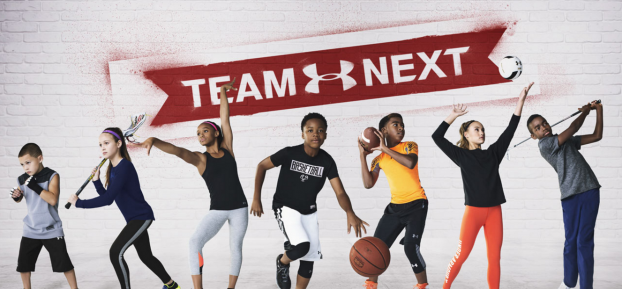 Under Armour is on the hunt for youthful new faces, employing Sport Chek to help in its search.
The brands have teamed up for Team UA Next Canada, a search for boys and girls between seven and 12 to become the new youth ambassadors for Under Armour. The winners will get access to UA products and will be the faces of a brand campaign running at Sport Chek and Sports Experts stores in Canada.
Parents, coaches and other mentors have until the end of August to nominate young athletes online for the new campaign. Submissions have to include video footage and a "Statement of Will" about what makes them a great athlete.
Along with the online entries, the sports brand and retailer will be hosting live competition events in Laval, Que., Newmarket, Ont. and Toronto in August where young athletes can compete for a their shot at being the face of the brand.
The annual Team UA Next competition has existed in the U.S.since 2014. This is the first time it's running in Canada.