Another executive shuffle at Sears Canada
President Carrie Kirkman is leaving her position as the retailer's strategic re-engineering continues.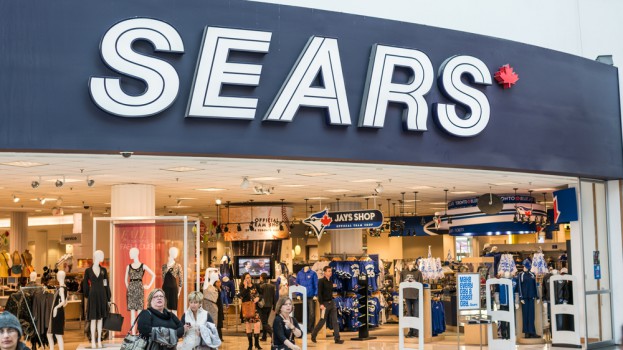 After less than nine months in the job, Carrie Kirkman is on her way out as president and chief merchant at Sears Canada.
In a press release announcing "organizational alignments to focus on leadership and growth," the retailer said Kirkman would be transitioning away from her leadership role, as well as her seat on the company's board, and into an "advisory" role following the second fiscal quarter, which ends on July 30.
No replacement has been named for Kirkman, though Heywood Wilansky, who joined the company's board last month, has been named senior advisor for merchandising, marketing and retail, working closely with the company's leadership team, particularly those involved with merchandising. The press release said the retailer's merchandise team will be the one executing its long-term reinvention strategy, and expects many of its future leaders and executives to come from that area.
Kirkman – a retail veteran with experience at Nine West, Jones Apparel Group, Hudson's Bay and Liz Claiborne – was hired in the new president and chief merchant role in November. The nature of the position was meant to reflect a greater focus on an improved customer experience through improved merchandise selection, presentation and partnerships. Sears Canada said in its press release that merchandising partnerships would continue to be an important part of its strategy going forward, and several new brands would be debuting at Sears this fall.
Leadership changes have become a regular occurrence at Sears Canada. The company has been without a CEO since July of last year, when Ronald Boire left after six months on the job. Though his role was always intended to be temporary, Boire was the company's fourth CEO since Dene Rogers left the company in 2011 after five years. Since Boire's departure, executive chairman Brandon Stranzl has been leading the company, implementing a reinvention strategy focused on innovation, better merchandising and new store formats.
In other leadership adjustments announced at Sears, Becky Penrice, who was named COO in April, retains her role, though she now has "primary responsibility" for the reinvention of Sears' store formats. Stephen Champion, who has been with Sears since 2011, has been named EVP of real estate and strategic opportunities. Sears' property holdings have been a major area of cost reduction recently, with $60 million expected to come this year from real estate transactions.
Sears' most recent quarterly report showed a same-store sales decline of 7.4% and overall revenue decline of 14.5% compared to the same quarter in the previous year, though it did end the quarter with $349.8 million cash on hand. It also implemented $80 million in cost reductions, and increased its overall cost reduction goals for 2016 to be in the $127 to $155 million range.