Destination BC's Instagram expansion
A new tool aims to use curated social content as the starting point for travel planning.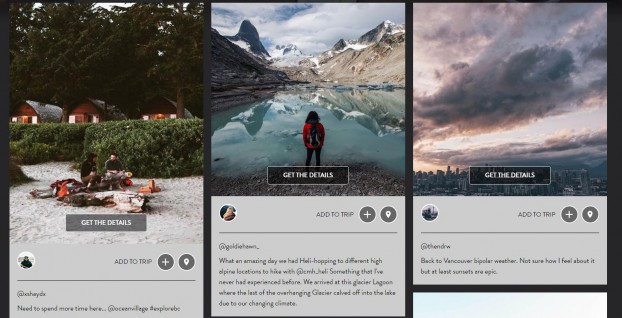 Destination British Columbia is aiming to take Instagram photos  to the next level with a new tool that curates the best of the province from the social media app.

Created by Camp Pacific, the BC Explorer online tool curates the best of the #ExploreBC hashtag, using those user-generated photos to drive to more information about where the photo was taken and related activities.

The idea was essentially born out of the insight that some travellers do more than just pause for a moment on a picture before scrolling right through, says Josh Fehr, ECD at Camp Pacific. Often, people are genuinely interested in where a photo was taken and want to know more about that specific place, using Instagram as their starting point for planning a trip, he says.

The tool is currently in the soft launch phase, with an explainer video created by Camp Pacific being used by Destination BC on its various channels. The organization has been adding to the site regularly.

The plan is to grow it largely organically, using the Instagrammers featured and some of Destination BC's "guestagrammers" (social media influencers chosen by the organization) to promote it to their followers.

Over the past few years, Destination BC has been trying to use innovative ways, especially with digital, to create useful content, such as its "The Wild Within" VR project, Fehr notes.