Cogeco unveils new brand identity
The telco has a new campaign focusing on its technology and customers.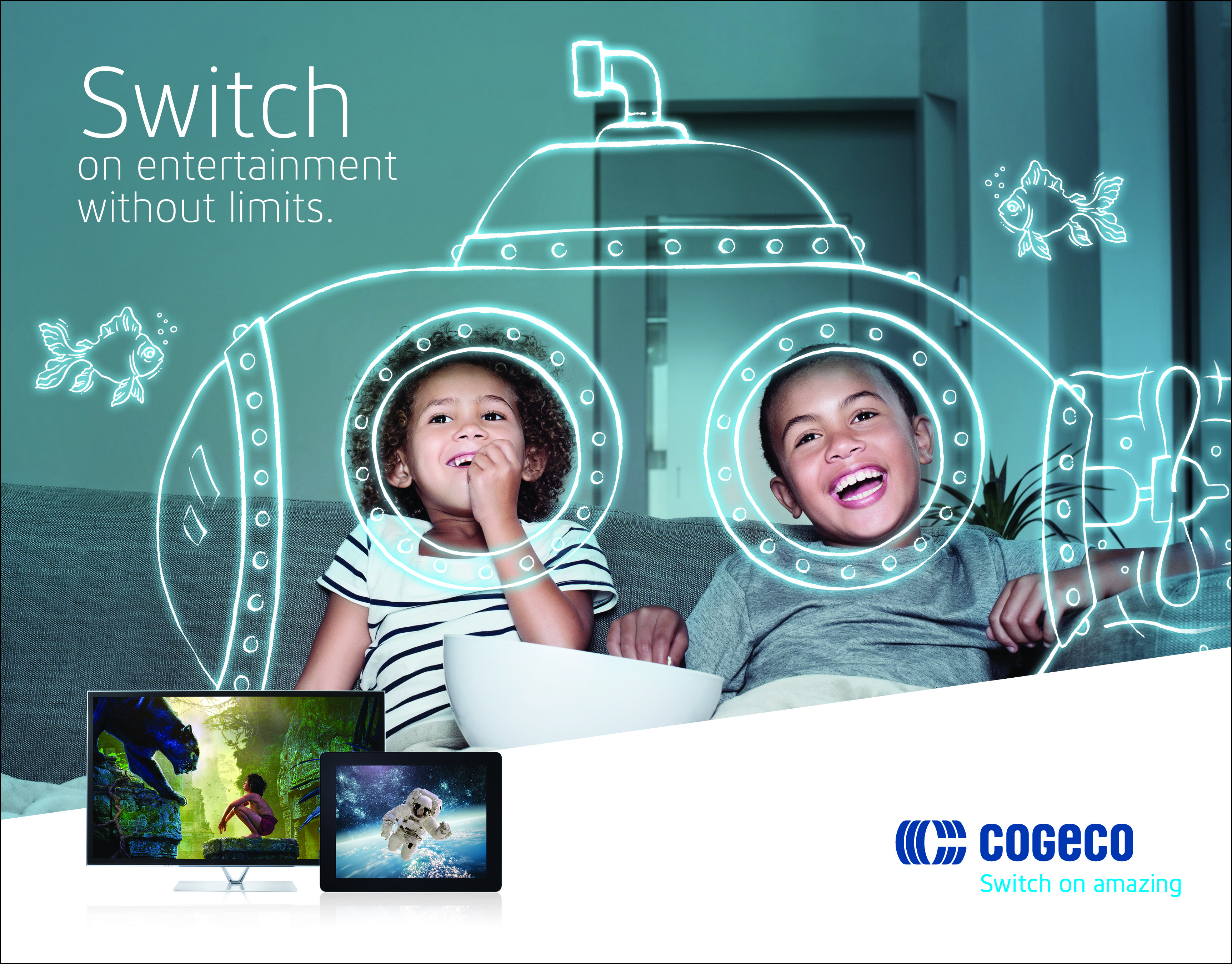 Cable and telecom company Cogeco Connexion has launched a new brand identity and campaign built around customer experience.
Under the tagline "Switch on Amazing," the brand is looking to highlight its technology, innovation and ability to meet both consumer and business customers' needs, president and CEO Louise St-Pierre said in a release.
The company worked with BIMM on the creative, while Touché handled media.
The new branding has different typography, specific to the brand, and a new colour palette. The campaign, which will consist of radio spots, a TV commercial, print, OOH and online ads in Ontario and Quebec, will roll out in the next few weeks, a company spokesperson says. The ads spotlight the experience of being a Cogeco customer – through things like the entertainment consumers can get through Cogeco – to go with more functional messaging around things like download speeds.
In January, the company changed its name to Cogeco Connexion to better reflect its offerings beyond its traditional cable business.