DDB Canada takes accelerator program national
After piloting its startup initiative, the agency formally expands "DDB Ignite" across Canada.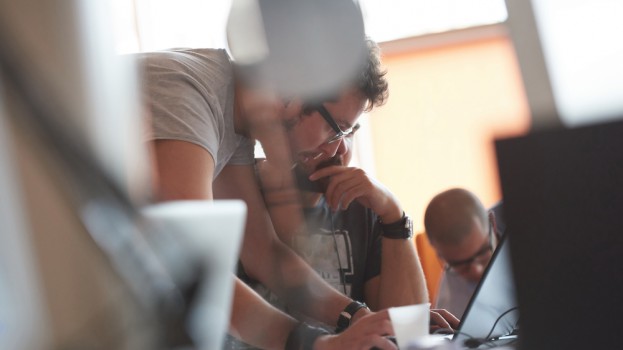 DDB Canada has launched its new accelerator program nationally, designed to collaborate with startups and help them create their brand platforms and communications strategies.
Piloted by DDB Canada's Vancouver office, "DDB Ignite" also involves Tribal Worldwide Canada and Karacters Design Group. DDB's offices in Toronto, Montreal, Edmonton and Vancouver will now be tailoring the program to their startup communities. The agency offices will offer brand, design and communications expertise  in exchange for deferred fees and equity (the idea is also for DDB to gain exposure to new innovative ideas from the startups).
"We've been building our program behind the scenes for the past three years with advisers from the business community, academia and the startup world, pivoting on our idea, much like the Lean Startup method recommends," Lance Saunders, national president and COO at DDB Canada said in a press release, referring to the 2008 book by Eric Ries.
DDB Ignite involves three programs. The first, Brand Founding Workshop, is a free, day-long session for startups to improve their communications strategy for scalable growth. More than 25 startups have already participated in the Vancouver-based workshops.
The second is the Brand Inflection Project, for startups to prepare for their first comprehensive brand lead campaign in a strategic partnership with Discover Media House. DMH will negotiate opportunities for the startups to exchange equity or deferred payment for media space when they're ready to launch their first multi-channel campaigns. DDB is the creative agency for DMH's Inflection Program, which develops strategy and creative for startups under a deferred payment program.
Lastly, the Brand Growth Partnership allows DDB Canada to invest and gain equity in startups, working on customer engagement strategies focused on early adoption and advocacy from customers and influencers. Last year, DDB Canada Vancouver piloted such a project with MyBestHelper Solutions, an online service that helps connect customers with caregivers for children and elders. In exchange for equity, DDB developed its brand positioning and suite of digital products, and created a pitch for investment opportunities. Since then, the startup was rewarded at the global Cartier World Women Entrepreneur Awards and was invited to attend the BlackBox Connect accelerator in Silicon Valley.
In 2014, Tribal Worldwide Toronto also conducted a Brand Growth Partnership with education service provider STEM Village, providing strategy, brand identity, product design and development, in-market user testing and product launch work.
This year, DDB Canada and Tribal Worldwide Vancouver have signed on home goods company Sili Solutions and mobile app builder Sparkit for its Brand Growth Partnership.
DDB Ignite's model also includes alliances with various accelerators, including the BC Tech Association, e@UBC, StartupEdmonton and Ontario Centres of Excellence. Those accelerators are helping DDB find the "most promising" entrepreneurs for its programs.
Featured image via Shutterstock