AlarmForce debuts its brand refresh
A new campaign takes a lighthearted approach to showing all the ways it gives customers peace of mind.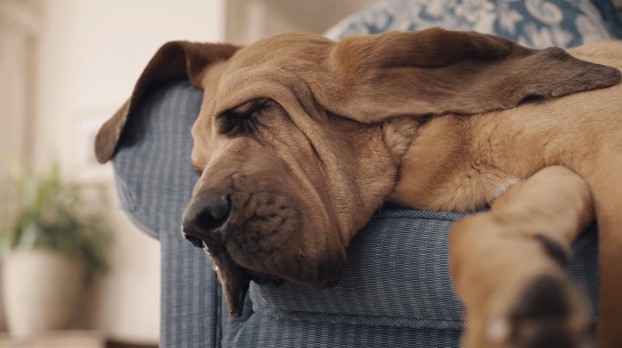 AlarmForce has resfreshed its brand and debuted a new campaign to show how its expanding lineup of products and services make it easier for Canadian homeowners to get peace of mind.
A pair of new videos take a more lighthearted approach than AlarmForce's previous ads, which were largely more serious in tone or infomercial-style. The new ads, though, still show how its products protect Canadian homes and use the recognizable AlarmForce jingle and 1-800 number, albeit with a refreshed delivery.
The spots focus on what homeowners without an AlarmForce system rely on – their ageing dog or smartphone-obsessed teenage daughter – to prevent some kind of disaster, like a break-in or flood.
McCann Canada led the campaign – which will feature radio spots in addition to TV and digital – having won the AlarmForce business in April. The brand refresh also features a redesigned AlarmForce website, which was done by DAC.

Beth Robertson, VP of sales and marketing at AlarmForce, says the company developed a new strategic plan a year ago, which included the development of a number of new products, including flood detection, a doorbell camera with two-way voice, new cameras and lighting systems and the AlarmForce Access App that lets homeowners monitor and control their systems from their mobile device remotely.

She says the new strategic plan and products created the perfect opportunity to refresh the AlarmForce brand, modernize its logo and launch a new creative direction. Consumer research done during the development of the campaign showed that while awareness for the AlarmForce brand was very high – as it was for things like the jingle and 1-800 number that have been staples of its previous advertising – the reaction to it was that it was tired, dated and in need of a refresh. Also, while awareness of the brand itself was high, awareness of the products and services it offered was very low.

"We're communicating with a greater emphasis on the features and benefits of the products, especially the home automation," Robertson says. "People didn't know we had products like home automation, and now that we have a new suite of products and a broader offering, that's even more important."

The new direction is being communicated to Canadians through the new tagline, "We're Always Home," which Robertson says exemplifies an important step forward the company has taken in what it stands for.

"We're giving customer the safety and comfort by saying we're home, even if they're not," she says. "We have new products and an app that gives them a new level of control from their smartphone, so we're reinforcing our value proposition by showing how we really can make their lives easier."