U by Kotex takes on 'that time of the month'
The brand challenges common jokes and statements about how women supposedly act on their periods.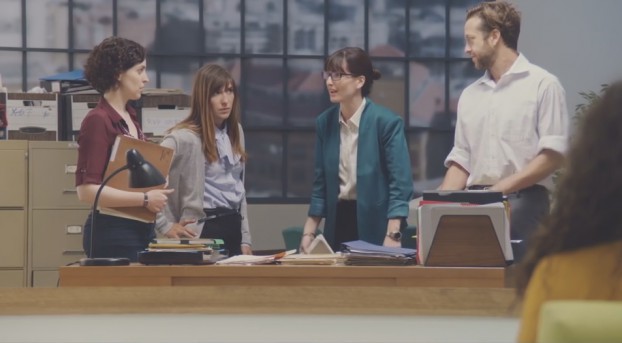 "It must be that time of the month," the stereotypical saying goes.

U by Kotex is taking on that eyeroll-inducing phrase, and others like it, with a new digital campaign challenging the stigmas around menstruation and explaining away women's behaviour, aptly called "#ItsNotMyPeriod."

"For a long time, a woman's period has been used to explain her behaviour or explain her strong point of view," says Leslie Mackay, director of brand marketing, sales strategy and shopper marketing at Kimberly-Clark Canada. "I think when you get to the heart of it, a woman never wants to be thought less of or be judged because she has a period."

The campaign includes two online videos to drive the point home. The first involved capturing a social experiment where people witnessed an acted-out scene of office workers in a heated exchange and were then asked questions about it, including which woman they thought had her period.

A second video is more about the U by Kotex point of view on the matter, emphasizing the general idea that  when a woman is acting boldly, "It's me, it's not my period."

Young women are told that periods are natural and healthy but euphemisms are still common and women's emotions, opinions and behaviors and still often discredited or shrugged off as a symptom, Mackay says. Using a social experiment-type video was meant to call out that common stereotyping.

The idea for "#ItsNotMyPeriod" was led by Ogilvy & Mather and Ogilvy Colombia (the agency offices collaborated internationally). U by Kotex works with Mindshare on media and Veritas Communications on PR.

Since launching about two weeks ago, the videos have gained roughly 2.9 million views. The campaign also asks consumers to share their own statements on U by Kotex's website and social media (filling in the statement "It's (blank), it's not my period"). Later this year and into 2017, the campaign will come to life with other media, Mackay says.

"U by Kotex has always been a tell it like it is brand," she says. "We always have that honest conversation with women."

Its "Save the Undies," influencer campaign, for example, is focused on taking away taboos when it comes to talking about periods.

This latest campaign is an evolution of speaking to women collectively and trying to evoke change, rather than focusing solely on protection or comfort, like feminine care advertising generally does, she says.

U by Kotex targets millennial women, particularly a group it calls "newly-independent" (both in terms of choosing their own feminine products away from their moms' choices, and making life decisions more generally).

The brand, which has had major success with its Carmilla web series, holds the number two position in Canada and is in its sixth consecutive year of growth.