Up to the Minute: Apex PR sold to managing partners
Plus: Promotions at Zulu, a win for Pomp and Circumstance and more news you may have missed.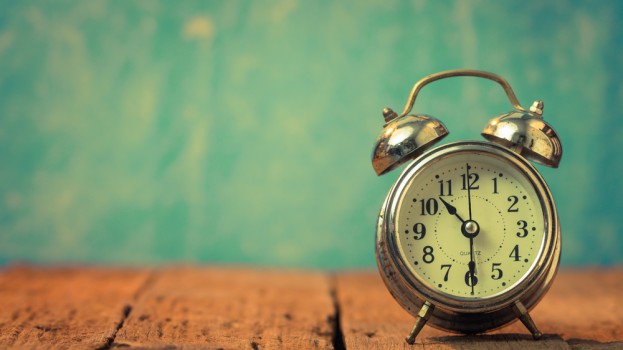 Hires, promotions and other news
Zulu Alpha Kilo has announced two promotions. Robyn Morrissey has moved from account director to group account director, while Greg Heptinsall, the shop's studio manager since 2013, is now studio director. Morrissey joined Zulu in 2012 after stints at Draft FCB and John St., while Heptinsall joined in 2013 from Juniper Park.
Burlington, Ont.-based Thrillworks has announced the hiring of Lisa Torry as director of client partnerships. Torry was previously VP, client partnerships for Canada at Pigeon Brands.
Toronto's Apex Public Relations' managing partners Linda Andross and Kenneth Evans are acquiring 100% share of the agency from founder and majority shareholder Pat McNamara, who is now focusing on her role at Ignite Capital, a non-profit supporting Ontario entrepreneurs. Andross and Evans will continue in their co-managing roles.
Former Jam3 executive producer Graham Budd has officially launched Quiver, a Toronto-based integrated production management company focused on making efficient creative on limited, project-based budgets. Quiver's network includes specialists in interactive production and design, virtual reality and augmented reality, mobile games and apps, installations, live events, stunts, live-action and animation. It is currently working on projects with agencies Cheil Canada and Sid Lee, and is producing a brand-integrated documentary series for Bell Media called Unclimbed, presented by Jeep.
Mile Inn, a new content production collective, has opened up in Toronto. Yan Dal Santo, co-founder of Apollo Studios is now also co-president of Mile Inn, leading all English markets in North America. Paul Maco will serve as co-president for Quebec and Europe. The collective includes specialized production boutiques that retain their area of expertise, but with all artists now represented by Mile Inn and able to work with any one of the production boutiques. The boutiques include Apollo Studios (music and audio), 1One (experiential and VR), Morrison (film and photography) and Popp Rok (branded content and music videos).
New business
Global medical cannabis research and production company Tilray has selected Pomp & Circumstance PR as its Canadian AOR. The company operates one of the largest medical cannabis research and production facilities in the world, a 65,000 square foot, $30-million facility in Nanaimo, B.C.
Les Évadés has been selected by Luminarie Canada, a start-up specializing in distributing niche pharmaceutical products, to lead its launch strategy for three new products on the Canadian market. The agency will develop packaging design and communication tools for each of the brands.
Media
Scotiabank has launched Heroes of Hockey Day in Canada, a 20-week-long series with 90-second episodes that will air every Wednesday night.

St. Joseph Communications has added to its direct offering with the acquisition of Richmond Hill, Ont.-based Bassett Direct. Focused on producing oversized and multi-panel brochures, self-mailers, pop-ups and custom formats, Bassett has worked with clients including Air Miles and World Vision Canada.

Corus Entertainment's W Network has announced a third season of Hockey Wives. Targeting a 25- to 54-year-old female audience, the show follows the lives of the wives and girlfriends of NHL hockey players.