Famous 5 flips misogyny for Persons Day
The Calgary non-profit once again teams up with Critical Mass for a provocative digital campaign.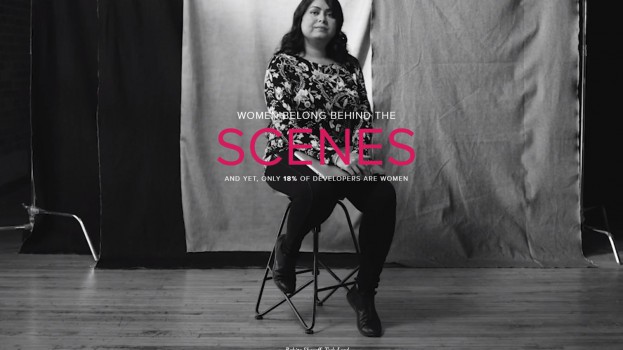 If women belong in the kitchen, why are there so few of them chefs?

That's one of 13 provocative questions the Famous 5 Foundation and Critical Mass are asking in a campaign celebrating Persons Day and drawing attention to women's under-representation in multiple professions.

In 1929, the "Persons" Case changed the legal definition of the word to include women, creating the opportunity for them to hold public office. But despite the suffragists' victory 87 years ago, women are still underrepresented in several industries, including politics.

On Persons Day, celebrated Oct. 18 in Canada, the Calgary-based Famous 5 Foundation is drawing attention to the disparity in a new digital campaign.

"Our aim was to communicate the message of Persons Day in a way that not only resonates with today's audiences, but also inspires them to do their part to buck gender stereotypes," Critical Mass strategist Kathryn Nixon said in a release.

The agency created 13 portraits based on sexist statements, flipping their meaning to tell a story about a successful woman who's still a minority in her chosen profession. Under the headline "Women belong in the kitchen," for example, Top Chef Canada finalist Connie DeSousa describes how she would have to explain to customers that she was, indeed, the chef when visiting patrons at their tables. Only 24% of chefs are women.

Another says "Women belong in their seats" before explaining that only 33% of Canadian legislators are women.

"We think people will appreciate the twist here," Wilkins said. "Women belong wherever their talents and hard work take them—the kitchen, the hospital, the courtroom —anywhere. They determine their own fate, not stereotypes."

The portraits are up on the Famous 5 website and are being pushed on social with the hashtag #WomenBelong, under which Canadians are encouraged to share statements about equality.

For Persons Day last year, the non-profit and Critical Mass created an audio experience immersing Canadians in a re-imagined 1925 "pink tea," when women at the time would discuss the issue of recognition as persons.