The Walrus hits the streets
Who can speak to Canada's quirks (and misgivings) better than a walking, talking walrus?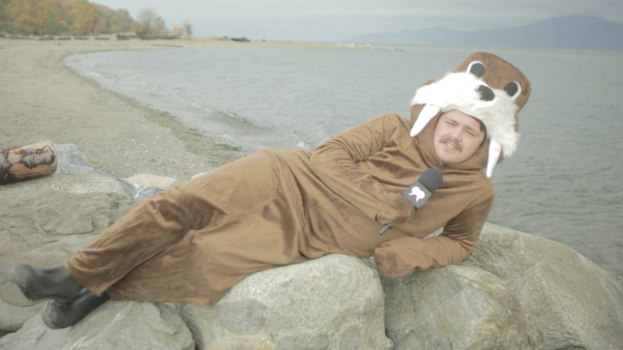 Canada is a lot of things. It's the inventor of cartwheels. It has a health-care system that trumps America's (but not by a helluva lot). It's also got a pretty "ripped" PM.

These are the types of things you should know about the True North. And if you don't, there's a walking, talking Walrus that can fill you in.

Canadian general interest magazine The Walrus, along with agency Rethink, recently enlisted Vancouver-based comedian Aaron Read to dress up as the flippered marine mammal and, shall we say, accost people on the streets of Canada with questions relating to their great country. Why? To get the word out on its speaker series, appropriately called Walrus Talks.

In celebration of Canada's 150th anniversary, the talks will address and discuss the state of the nation with the theme of "We Desire A Better Country" and feature Canadian icons from Margaret Atwood to Mustafa Ahmed to Clara Hughes. There will be 13 of them (all free) in 13 different parts of the country.

The video with the comical walrus promoting the Walrus talks (below) has so far received 111,000 views on Facebook.