Rob Dembitz on the value of creativity
The global head of innovation at Cannes Lions on the challenges and transformations the industry is going through.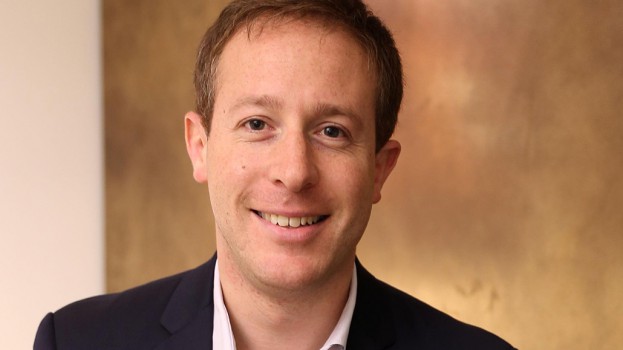 While many agencies like having a few Cannes Lions on the shelf to prove to current and future clients that they can deliver world-class creative, taking a closer look at the awarded work and discussions from the 10-day festival can reveal the challenges and transformations the industry is going through.

Rob Dembitz, global head of innovation at Cannes Lions, was in Toronto for last week's Lions Night Canada, an event hosted by festival country sponsor The Globe and Mail to highlight the achievements of Canadians at this past summer's festival. In his presentation, Dembitz highlighted a number of trends from the talks and most buzzed-about work from the festival, and settled on three main themes: diversity, trust and transformation.

"It doesn't matter what area of the festival or category you're looking at, those themes were present in the work that was awarded and the conversations people were having on stage," Dembitz told strategy prior to the event. "We almost take a balance sheet view of where the industry is at every year, and there's always points where things are coming together. We're not creatives or marketers ourselves, so we try our best to stay neutral, but we do have a privileged position that we can use to inform our audience about what has been important enough in our industry to generate this much conversation about it."

There is a definite business case for examining and pushing the limits of creativity. Coca-Cola, McDonald's and Heineken – Cannes' Creative Marketer of the Year winners from 2013 to 2015 – saw their share price grow at a rate outpacing the entire S&P 500 Index in the years leading up to their wins. In 2013, Matt Biespiel, senior director of global brand development at McDonald's, famously stated that work which received creative awards delivered 54% higher ROI than work that didn't.

Dembitz says that many of the themes the festival identified this year have been present for a number of years and likely will stay relevant for the foreseeable future, but what made this year different is how far the boundaries are being pushed and the new directions they are being taken in. For example, technology has been transforming the way consumers and brands interact, but transformation has also had an increasing impact on the culture at companies.

"It's also the transformation of business from a structural perspective, with these new, connected offices and workspaces," Dembitz says. "People were talking about the newest ways these create cultures and environments that allow people to be brave and to speak up to develop new ideas. On the other hand, in healthcare brands and their agencies were looking not just at their ideal level of creativity is, but the level they are allowed to get to. You have clients and agencies finding ways to bring along all the marketers and creatives and lawyers and regulators along as they pursue creativity. It's a different kind of transformation, but one that's just as interesting to see how they are reaching and pushing that bar."

Another way these trends are different from past years is that many thought-leaders brought action to several long-discussed issues, especially when it came to a topic like diversity.

"Diversity is a topic that's been current for a number of years, but this year it felt like a bit of a tipping point not just because of interest in the subject but because people were coming with solutions and ideas for how they were going to change things," Dembitz says, referring to things like Unilever announcing they would be changing the ways women were portrayed in their ads. "This year it was addressed both from their marketing but also their culture, and you want to see the agencies and brands doing what they're saying."

Cannes has also been adding new areas of focus and festivals-within-the-festival focused on Health, Innovation and Entertainment. Dembitz says many of these companies were on the periphery of the Lions because they were facing many of the same challenges as the traditional Cannes audience – namely, finding ways to reach and engage audiences – and the festival wanted to bring them in further because of how much these new audiences could learn from brands and agencies, and vice versa.