Canadian Blood Services goes for the heart
A holiday campaign aims to get the organization on the same emotional level as other brands during this time of year.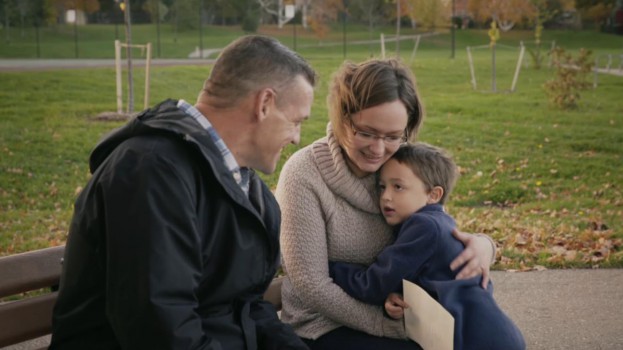 Most Canadians don't consider giving blood during the holiday season, but Canadian Blood Services is hoping to change that by reminding people of the impact their donation can have on someone's life, no matter the time of year.

A new video, created by ad agency Sandbox, shows Ken, a morning radio host in London and father of a hockey-obsessed family. Earlier this year, Ken's eldest son died following a serious chest infection. While a tragedy for the family, it made Ken focus on the things that are important in life and got him donating plasma on a weekly basis (the plasma donation process is the same as it is for what's known as "whole blood donation").

Ken eventually has an emotional meeting with Noah, a young boy with Factor X deficiency, a disorder that requires plasma injections to replace a specific protein in his blood on a weekly basis – or more if he has had an injury.

Michael Betel, director of donor relations at Canadian Blood Services, says the holiday season has always been a challenging time for collecting blood and plasma donations. Many people feel they are simply too preoccupied with things like shopping, planning and holiday parties to feel like they can take the time to give blood. In addition, many people simply aren't thinking of blood donation this time of year, partially due to how hectic the season can be and the competition from non-profits and causes that increase their communications and outreach during the holidays.

Past attempts to combat this trend have seen Canadian Blood Services increase its donor outreach and communications, though it has typically been similar to its messaging used throughout the year, focusing on particular needs (such as a particular blood type) or changes in donation rules, like the recent change in iron guidelines. This campaign is an attempt to put out more of an emotional message during a time of year where that has become standard.

"We're hoping to be the next WestJet, in all honesty," says Virginia Gaffney, manager of advertising and digital innovation at Canadian Blood Services. "We've seen all these other organizations that have produced all these phenomenal videos, and we're striving to hit that same level of shares and emotion. We wanted to create something that would have the same emotional resonance, but also had a slightly different way to get it out."

In addition to a social push, the video is being shared through an e-card. Surveys have shown that many of the Canadians who don't think of donation during the holidays can be convinced to simply by being asked, so Canadian Blood Services has shared it with previous donors and subscribers to its newsletter. In addition, people can go to the organization's website to share it as an e-card with a personalized message with their own friends and family.