Red Lion wins The Brain Project
Toronto agency gets a shot at driving research funding through Baycrest Health Sciences' arts initiative.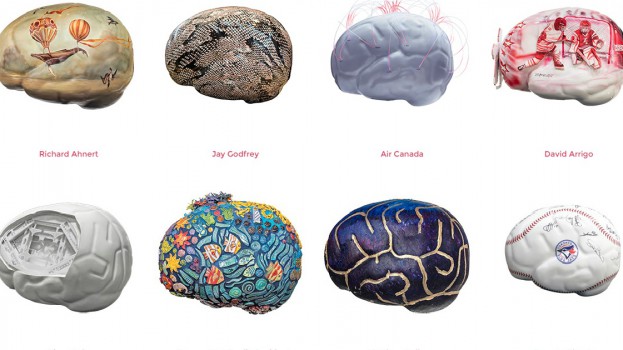 By Chris Powell

Following a formal six-week review, Toronto agency Red Lion has been awarded the assignment for Baycrest Health Sciences' brain health initiative, The Brain Project.

Red Lion will oversee all advertising and marketing, including strategic development, as part of its mandate for the one-year-old program. The Brain Project is a public exhibition of 100 brain sculptures created by Canadian and international artists. The works are displayed throughout Toronto before being auctioned off, with proceeds funding Baycrest's world-recognized research into brain health.

Red Lion president and chief creative officer Matt Litzinger says the agency's preliminary work would include recruiting artists and revamping some of The Brain Project's digital communications, but adds that the agency plans to develop a broad-based communications strategy.

"I think what [The Brain Project] liked was our ability to understand the creative arts community as well as marketing and business," says Litzinger, citing his agency's product design work with the boutique- and arts-inspired Drake General Store.

He says the plan is to capitalize on The Brain Project's existing creative equity that isn't being used to its maximum potential. Litzinger also noted there are also some "white space opportunities" that Red Lion hopes to exploit. While coy about the specifics, Litzinger said one possible strategy is to turn a lack of consumer awareness about detecting a problem with their brain – whether its recognizing a debilitating illness like Alzheimer's or dementia – into an asset rather than a weakness.

"If people's legs or arms hurt, they get them checked. If their stomach hurts, they get it checked," says Litzinger. "The true engine for everything is the one that gets forgotten."

Funds raised through The Brain Project are directed to research into Alzheimer's and age-related dementia. According to the World Health Organization, approximately 35.6 million people around the world are living with dementia, a number that is expected to double by 2030.

The Brain Project win caps a standout year for Red Lion that also saw it saw named AOR for Cadillac Canada and the sock brand Babsocks.