The List: Circo de Bakuza puts on a good show
The Montreal event and experiential shop left its mark overseas and at home this year.
Now that Marketing has joined forces with strategy and Media in Canada, the combined editorial team has made a few changes to some recognizable programs, including The List. While our readers may not see the same titles they once did, there's no need to fret. We're still recognizing the best of the year among agencies, media players and tech companies in terms of news made, successful business strategies and their influence on the industry at large. Our process remained the same. Our editorial staff pored over dozens of nomination forms and news stories from the last 12 months to choose The List.
Here, we look at how Montreal's Circo de Bakuza has left a footprint at home and abroad.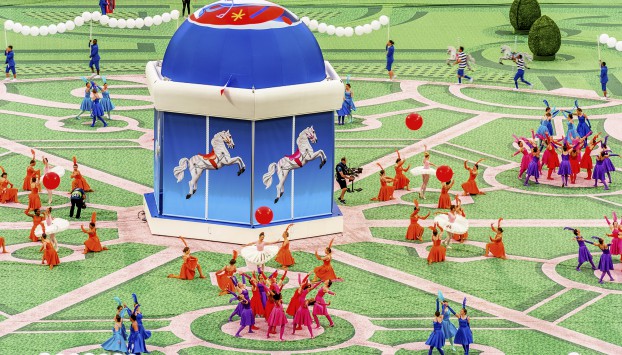 Canadian agencies are no strangers to seeking work outside our borders, but Montreal agency Circo de Bakuza has had a stand-out year when it comes to making strides overseas. It's had a hand in shaping Europe's experience of one of its most prized institutions – football.

Among its big wins, Circo was named event AOR for Union European Football Association (UEFA) for the Euro 2016 and Champions League events this past summer, leading 51 opening ceremonies across 10 cities in France. The Euro opening ceremony in Paris alone had more than 300 million TV viewers and the Euro's total audience was roughly 2 billion viewers across 230 countries.

The shop, which also has an office in Paris, focuses on branding work for premium lifestyle and luxury brands, along with event production and experiential executions. Founded in the early-2000s as an artistic collective, it changed direction and became an agency in 2009, says Vincent Drolet, president and partner. (The shop's other partners include ECD Julie Brassard, VP Roshan Soomarchun and, as of this year, general director Nancy St-Laurent.)

The events side of Circo's business was initially focused on product launches and galas, but it began delving into football around 2010. Step by step, Circo has grown its affiliations in football, picking up event work for the French Football Federation and UEFA. In 2014, Circo handled the opening ceremony for the UEFA Champions League finals in Portugal.

Those professional associations, which have multiple projects and events, have been fertile ground for the agency. Those organizations tend to be conservative, so while stand-out creative concepts are crucial, so is building a level of trust, Drolet says.

Closer to home, the agency also worked with Jeux du Québec for the 40th anniversary of the Montreal Olympics, leading a multimedia performance at the Olympic Stadium featuring archive footage, choreography and musical performances.

It also worked with restaurant L'Auberge Saint-Gabriel in Montreal on a four-night celebration around the city's Grand Prix weekend, including creating standalone branding around the event and leading strategic PR, social media, sponsorships and influencer relations.

Among its other wins for 2016, the shop was named branding and advertising AOR for liqueur brand Passoa and picked up branding and activation mandates for designer brands Carolina Herrera and Calvin Klein.

Over the past year, the agency has grown its revenue to about $10 million (up from $2 million in 2015). It has roughly 30 employees evenly split between its Montreal and Paris offices, with the former focused more on event work and the latter on branding. The coming year will also see Circo focus more on expanding its in-house production capabilities with a multimedia studio.

Next up for the shop is a move to Miami, with plans to open there early next year. The U.S. is undoubtedly an important proximity market for Circo, though it will admittedly have a learning curve when it comes to its aesthetic and creative approach, which lean more toward the European feel, Drolet says.