Branded lodgings on the rise
Birks, West Elm and Equinox Fitness add hospitality to their brand mix.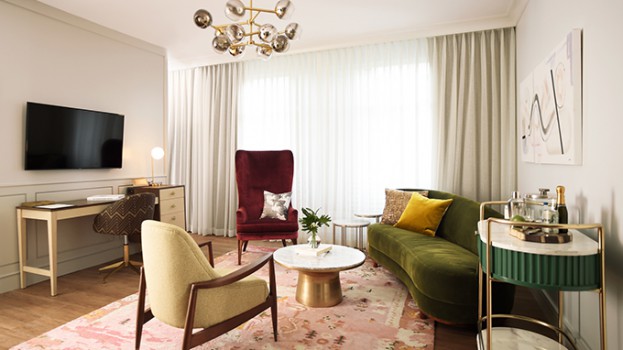 If there's a buzz term to define marketing in 2016, it's probably "customer experience." So what better way to up the experience quotient – and stay competitive – than by branching out into the hotel biz? Here, we look at three categories where brands are adding lodgings to the mix.
Jewelry
Montreal-based jeweler Birks is partnering with Hotel Le St-Martin owner Jean Salette to redevelop the iconic Birks building in Montreal into a high-end boutique hotel and bistro. Salette told the Montreal Gazette that the $70 million project, expected to open in 2018, will be rated a "four-plus star" hotel.
Companies like Birks opening hotels are looking to attract clientele familiar with their products and price points that they can convert into new sources of revenue, says Kenneth Wong, professor of marketing at Queen's University's Smith School of Business.
In Birks' case, the traditional jewelry business is likely being threatened by e-commerce jewelers as more people become comfortable with purchasing jewelry online, he says. He points to Seattle-based online jeweler Blue Nile, which is opening physical showrooms, while Winnipeg chain Ben Moss is closing stores.
Furniture
It's sometimes easy to fall asleep in a furniture store's showroom, but retailer West Elm has committed to real hotels anyway. In September, the brand announced its expansion through a partnership with hospitality management and development company DDK, with locations expected to open across several U.S. states beginning in late 2018.
For West Elm, it was a way to solidify its relationship with maker culture, committing to using local design elements for each hotel location to "reflect the mood and identity of its host city" – from furnishings and artwork to cuisine (the retailer has also diversified by entering the commercial furnishings space with West Elm Workspace).
Exercise
High-end brand Equinox Fitness has announced plans to open its own hotels by 2019. And while anyone will be able to stay in its digs, Equinox members will get special perks.

The brand's CMO told Condé Nast Traveler that it's creating a "360-degree fitness- and wellness-minded lifestyle company" through things like branded hotels, adding that 95% of its members say they're interested in staying in an Equinox hotel so as not to compromise their commitment to health while they're away from home.

With files from Carl Meyer