Check it out: A Bloody Mary picks a winner
Svedka Vodka helps football fans predict the playoffs with a seemingly psychic cocktail.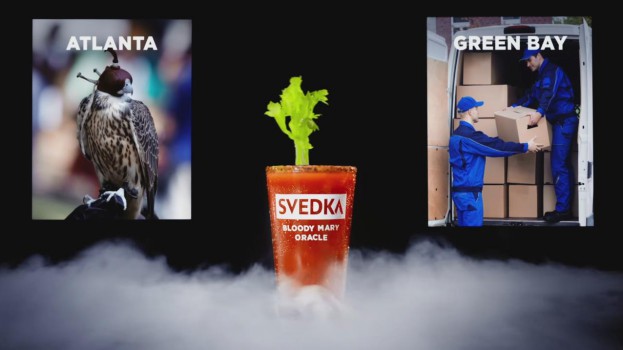 Finding an animal to predict the results of major sporting events has become common place, with everything from octopi to tortoises to manatees picking winners for World Cup matches and Super Bowls. But this year, Svedka Vodka has enlisted one of its more popular drink recipes to divinate the winner of this year's big game.

During the NFL playoffs this month, visitors to an online hub have been able to witness the "Blood Mary Oracle" predict the outcomes of the sport's biggest games. After being lowered into the glass, whichever way a celery stalk tips determines which team will win the game (and it's been right so far). The final prediction, for the Super Bowl, is set to take place tomorrow morning.

The campaign for the Constellation Brands vodka is being led by Bensimon Byrne.

In addition to digital display and pre-roll ads driving consumers to the hub, the campaign has also included spots that build the legend around the "Oracle," like one that spoofs conspiracy theory documentaries and another that takes on infomercials for commemorative sports collectables.