Auto sales projected to dip in 2017
Consumers may stay off the lot, according to Scotiabank economists.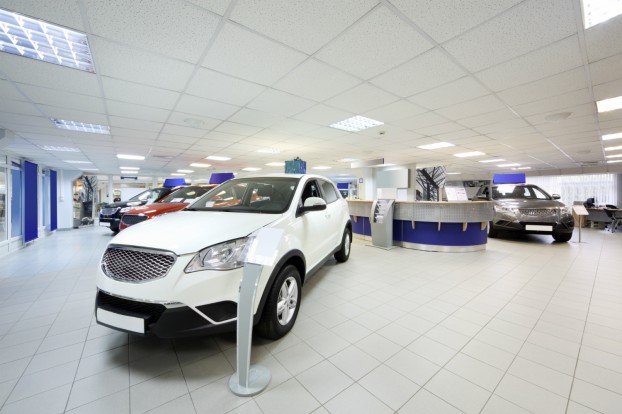 Even though Canada is coming off another record year of passenger auto sales, Scotiabank projects 2017 will not be quite as successful for automakers, with only one exception in Western markets.
Scotiabank Economics' International Car Sales Outlook report projects 1.94 million units sold in 2017, a dip from the 1.95 million sold this year, which had been the fourth consecutive record year of auto sales.
Alberta and Saskatchewan have been seeing their sales grow after a rough patch wherein auto sales dropped by as much as 30% thanks to lousy oil prices and an uncertain job market. However, with oil prices levelling, employment expected to improve and ongoing recovery efforts in Fort McMurray, "consumer confidence is on the upswing," the report says. "This improving economic backdrop should lift auto sales in the province to 223,000 units in 2017, from a five-year low of 220,000 in 2016."
But those gains are expected to be more than offset by flat trend lines in B.C., as well as slowing sales in Quebec, Ontario and eastern provinces. While no one is projecting a disaster for 2017, a boom in auto sales last year (more than 15% of Ontario households bought a new vehicle last year) will likely not be repeated, the report states.
"Recent price increases for new cars and light trucks have started to dampen affordability, and will likely outweigh the positive impact of stronger economic growth in Canada this year," Carlos Gomes, Scotiabank's senior economist and auto industry specialist, said in a release.
A recent survey conducted by Yahoo indicated that Canadians consider price the most influential factor when deciding to buy a car.
What's the strategy?
While Scotiabank does not foresee declines as severe as those of 2009, when the economic downturn took a stinging toll on auto sales, that time did offer auto marketers insights.
"Despite the brutal market, our client at the time, Hyundai, saw 2009 sales jump 28%, breaking 100,000 units for the first time, and increasing market share from 4.9% in '08 to 7.1% in '09," says Jack Bensimon, founder of Toronto agency Bensimon Byrne. "Individual brand growth is always possible, even when a category is declining."
In Hyundai's case, aggressive tactics paid off. "Eighty-six per cent of Hyundai's ad budget in 2009 was spent promoting retail incentive programs, including a radical 'no payments for 72 months' offer." It further focused on saving customers money with messages of lower prices, fuel efficiency and consumer protection policies.
"When category growth stalls or reverses, it immediately becomes a battle for share of market," Bensimon says. "The key is to focus on taking sales from the competition."
The report forecasts global sales to reach 77.83 million units, up from 77.31 million in 2016.