Check it out: Constellation Brands' historic pop-up
Winemaker works its wares into Canada's 150-year history with an "edible museum."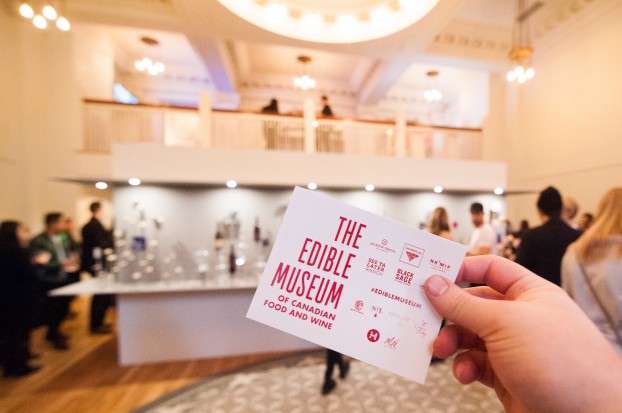 Constellation Brands has brought its various wines together as part of a food-focused Canada 150 celebration in Vancouver.
The one-night-only "Edible Museum of Canadian Food & Wine" popped-up last week, integrating the history of Constellation brands such as Jackson-Triggs and Inniskillin into Canada's own 150 years.
For example, the event included tasting stations where visitors could try traditional cuisine paired with each wine, immersive vignettes (similar to what would be in a natural history museum) for showing things like a sugar shack, a First Nations pit house and post-WWI kitchen.
Constellation Brands largely markets its wines distinctly, but saw an opportunity to bring its labels together ahead of the Vancouver International Wine Festival, says Michelle Saba, Constellation's director of communications and brand PR. It was also an opportunity to bring wines from the east and west of the country together under one marketing execution.
The pop-up, which benefited the Greater Vancouver Food Bank, was largely successful, with tickets selling out quickly. However, Constellation has no immediate plans to bring the Edible Museum concept to other cities at this point, Saba says.
Constellation worked with Milk Creative Communications on ideation, microsite development, logo development and media relations, also working with Here There Studio on event production.