Lg2 Toronto hires first VP of strategy
Keith Barry joins the agency to bring on-the-ground leadership to an expanding client roster.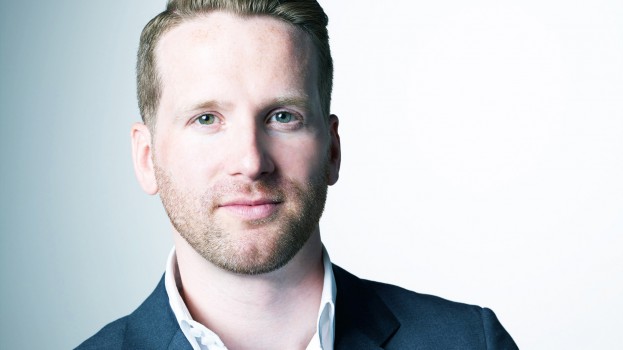 Lg2 has added to its leadership team in Toronto, hiring Keith Barry as the office's first VP of strategy.

Barry joins Lg2 from Huge, serving for two years as planning director in the digital agency's Toronto office. Prior to that, he was director of strategy and development at Red Urban for three years, and has also had stints on the client services teams at Anomaly New York and Lowe Roche. He has worked with clients including Mark's, RBC Wealth Management, Audi, Subaru, Nestle Purina, AB InBev and Volkswagen.

"There was a great chemistry and fit with our culture, obviously," says Jeremy Gayton, president of Lg2 Toronto. "But ultimately, when it comes to his background, he is a fantastic balance between what we'd call 'classic' brand planning, but also the future with his strong digital acumen."

Gayton says when he was brought on to help launch Lg2 Toronto alongside creative directors Nellie Kim and Chris Hirsch in 2014, there was always a plan to add a fourth partner to lead strategy, but it was merely a matter of waiting for the right candidate and the right time to add them.

Prior to this, Lg2 Toronto relied heavily on talent in Lg2′s Montreal and Quebec City offices for strategy, as well as independent freelancers, but increased demand from current clients and an expanding roster of new clients facilitated the need for someone to lead the offering from Toronto.

"We have a really strong planning group in Quebec that numbers about 12 people right now, and they're fully capable of handling national mandates," Gayton says. "[Barry] will still be working closely with the team in Montreal and Quebec as we grow our strategic depth nationally as well. But as business continues to grow and develop, this is something we felt was important to have on the ground here."

In recent months, Lg2 has added Lee Valley Tools, State Farm, and Cleveland Clinic to a client roster that already includes Desjardins, Rethink Breast Cancer and Zag Bank. Gayton also says the plan is to further grow the strategy and planning team in Toronto in the future.