CASSIES Bronze: Milk West's snackable content
DDB's branded content reminded teens to drink their milk.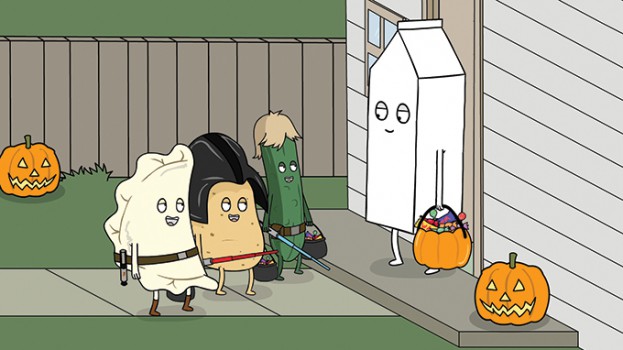 This article appears in the March/April issue of strategy.
Bronze | Brand Content
Agency | DDB Canada/Tribal Worldwide
When kids hit their teens, they assert their independence in all kinds of ways, and not all of the change is good. Like drinking less milk. They're also less influenced by advertising, so to get them interested in their product again, Milk West took the branded content route.
It came up with "Snack Time," a social platform featuring milk and the snacks that go best with it, starring Carlton (a milk carton) and Chip (his chocolate chip cookie best friend).
Running from September 2014 to April 2016 across Western Canada and supported by an annual $1-million budget, the unbranded series ran online, accompanied by Tumblr cartoon posts and GIFs. Cinema campaigns ran during the three biggest teen films of the year, with the brand giving out 20,000 special Carlton-styled USB sticks to movie-goers.
The "Snack Time" audience consumed 13 servings of milk per week – versus 10.6 servings per week for teens not watching the content – with 28.2% of viewers saying they would drink more milk in the future, compared to only 18.3% of those who had not seen the campaign.