CASSIES Silver: Leon's turns street furniture into discounts
Taxi's coupon scheme placed the furniture retailer on the Quebec map.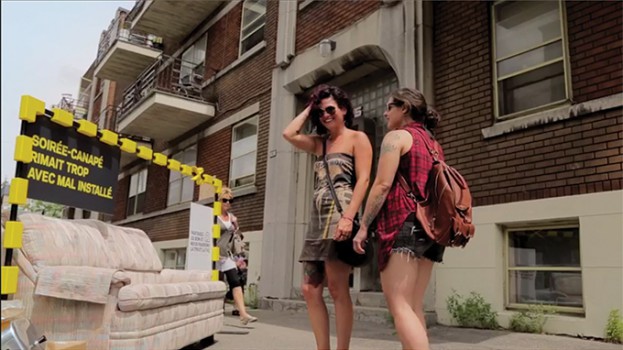 This article appears in the March/April 2017 issue of strategy.
SILVER: Seasonal
AGENCY| Taxi
SITUATION ANALYSIS | Leon's had awareness and relevance problems in Quebec. If Quebecers considered Leon's, it was typically because of a price promotion rather than an emotional connection. To grow sales, the brand needed to connect with Quebecers on a cultural level.
INSIGHT & STRATEGY | "Moving Day" is a uniquely Quebecois phenomenon when thousands of Quebecers simultaneously relocate to new homes and apartments. When a person is getting ready for a move, some things make the cut and some don't. In Quebec, discarded furniture usually ends up on the sidewalk – and so this is where Leon's would insert itself into the Moving Day narrative.
EXECUTION | Running from June to July 2015 in Montreal, Leon's "Moving Day" was supported by a $200,000 budget deployed in three phases. Phase one pre-seeded the idea of "move-worthy furniture" by placing wild postings throughout the city to pique interest. In the second phase, real-life 3D coupons were framed around discarded furniture on the streets, turning them into discounts. Pedestrians took photos of the 3D coupon and redeemed them at Leon's. The coupons could also be shared. Phase three amplified the message through earned coverage, plus a social media video.
RESULTS | During the installation period, the seven corporate stores in Quebec saw a 34.7% increase in sales and a 15.8% increase in store traffic compared to the previous year.
CAUSE & EFFECT | Leon's had a standard "Save the Tax" event in market during the previous year's period, but it had seen limited success in Quebec. "Moving Day" generated more 100 million earned media impressions.