CASSIES Silver: This is why you should play Lotto 6/49
Sid Lee helped the lottery brand regain relevance in Quebec.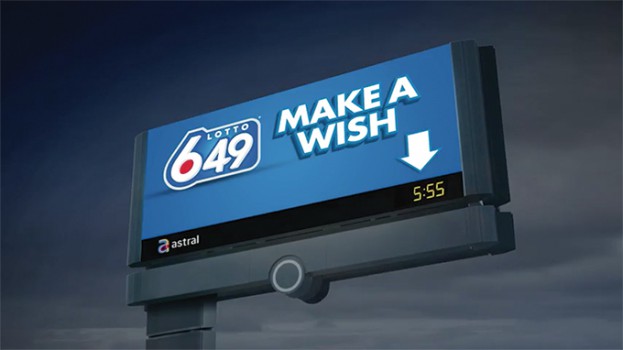 This article appears in the March/April 2017 issue of strategy.
SILVER: Brand Reawakening
AGENCY | Sid Lee
SITUATION ANALYSIS | Lotto 6/49 reigned supreme in Quebec until the introduction of Lotto Max in 2009. With prize guarantees of at least $10 million, Lotto Max heavily cannibalized sales from Lotto 6/49, particularly among younger players.
INSIGHT & STRATEGY | Millennials have dreams, but they did not see Lotto 6/49 as a means of realizing them. They are a generation of "makers" who don't rely on luck, even though they still believe in it. The brand decided to shift its focus from the jackpot to highlighting the role of luck in everyday life.
Lotto 6/49 tapped into the expression "You should buy a lottery ticket," used when a person is experiencing a run of good luck, to show millennials that life is full of lucky moments.
EXECUTION | Running in Quebec from September 2015 to April 2016 and supported by a $1-million budget, "#youshouldplay649" ran across TV, radio, OOH, digital and social. Each communication platform featured a lucky moment and suggested that the viewer buy a Lotto 6/49 ticket. Copy included "I'll take a 6/49" and "#youshouldbuya649." An online promotion and contest invited people to share their lucky moments using the hashtag. In early 2016, six more TV spots extended the campaign.
RESULTS | The participation rate of 18- to 34-year-olds in Lotto 6/49 increased from 27% to 35%, driving a 10% increase in participation rates across the entire legal-age population. In 2016, the Lotto 6/49 campaign led to an 8-point increase to Loto-Québec's reputation score.
CAUSE & EFFECT | Even though lottery sales are generally linked to jackpot size, the new Lotto 6/49 campaign significantly increased sales compared to the other provinces that promote the same lottery product. Loto-Québec did not spend more than previous campaigns or have any unusual price discounting, and POS didn't increase significantly during the campaign period.