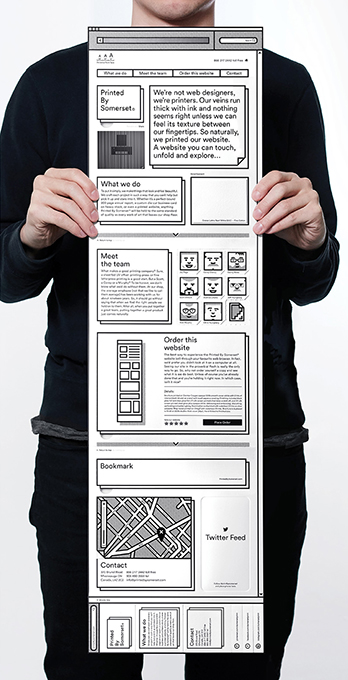 This article appears in the March/April 2017 issue of strategy.
When Leo Burnett's long-time print shop, Printed By Somerset, approached the agency to work on its branding, the creative team naturally looked at what the competition was doing, particularly online. Most of it fell flat, says Ryan Crouchman, group CD at Leo. They were basically just showing photos of their printed products, not addressing what he considered the fundamental problem of representing something as tactile and layered and messy as a print product online. "Print is physical, online is virtual," he says. "How do you bridge that gap?"
That's what the CRC's #1 agency set out to do in what turned into a three-year effort involving animation, the bridging of design and digital teams, and lots of paper. The campaign dominated this year's report card, winning at virtually every show, from Cannes to One Show to Epica to the ADCC. The creatives who worked on it topped the lists, including #1 CD Judy John, #1 AD Dejan Djuric and #1 CW Marty Hoefkes. Somerset was also the top-ranked brand. Unfortunately, the family business made the decision to shut its operations earlier this year and declined an interview for this article.
As with all its design work, Leo viewed Somerset as an opportunity for the client to instantly communicate its message and stand out. And because Somerset's clients were a discerning bunch – fellow designers and art directors "who live and breathe print," says Crouchman – it was also a chance for the agency to show off its design abilities.
Since hiring the first designer in 2005, Leo Burnett has placed more and more emphasis on that side of its operation. There are now 10 designers helping the agency attract clients and expand its role with existing ones, says Judy John, Leo's Canadian CEO and North American CCO.
"Design is the future of what we want to do here and it should be at the heart of everything we do," she says. "[It] can have such a big impact on brands, and our belief is it should permeate every brand."
For Somerset, the team settled on a lo-fi approach. There were discussions about using CGI or 3D technologies for the new website, but the creatives worried "that there was an authenticity that would be lost," says Crouchman, this year's #5 AD and #8 CD. "We wanted it to be a physical experience so we thought it has to be a physical process."
After playing with a few ideas, they settled on stop-motion animation as the best way to represent the printed page online. They printed the entire website and photographed it, with a few moving parts: various tear-off components, like cartoon headshots that flip over to reveal short bios; a scratch-off URL; and an animated printer GIF.
"There's a charm to stop-motion," Crouchman says. "It's never 100% perfect. It has that jitter to it. As long as that's not distracting we think it adds a warmth and a human quality – a charming imperfection, if you will."
That charm was earned. Any adjustments meant reprinting the site, and there had to be several backup copies on hand while shooting, since stop-motion requires a lot of bending and tearing to get the right movements, Crouchman says, leading to lost pages.
The design and digital teams worked closely, planning every part of the shoot, right down to the frame, to ensure the animation wouldn't be too large and lead to an excessively long load time. "It's like a huge Frankenstein but we managed to pull it all together pretty seamlessly," Crouchman says.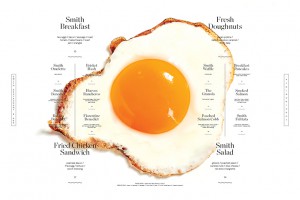 The printed website was a hit with Somerset's clients: it printed 2,000 copies to send out upon request, which quickly became a backlog of several thousand. And Leo's work bringing the printed page into the digital world captured the imagination of the design community.
"When you have good design and you have a good brand identity, it allows us to cut across every channel of communication in a way that signals it's from that brand," John says. "When you can infuse design in that and have a real thought to how you execute, it just makes our job so much easier – in brand recognition, in helping our clients stand out."