When social content does the heavy lifting
Here's how three brands are laddering up their branded content to make sure it links back to business results.
This article appears in the March/April 2017 issue of strategy.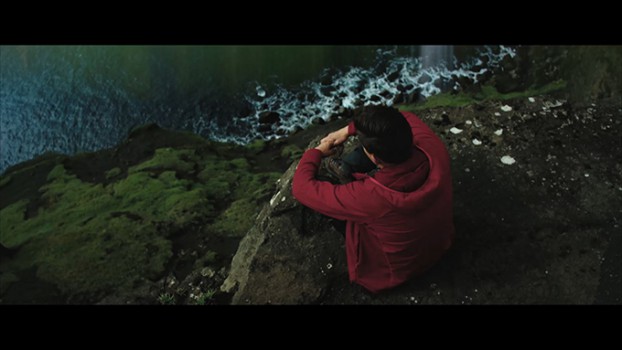 It's a wide world, and there's a lot of content to fill it. For many brands, the strategy has been to release a plethora of content (sometimes with the help of influencers) into the digital spheres.
But as companies roll out hours upon hours of creative – from the light-touch "brought-to-you-by" content to the heavier-handed "buy our products because" – how do they ensure it all ladders up to actually, you know, sell stuff?
For many that are breaking through the clutter (and managing to move product along the way), it comes down to a simple strategy: build cohesion with a well-thought-out plan, and stick to it.
Gone are the days when brands simply experimented with their digital content strategy, throwing ideas at the wall just to see what sticks. Today, companies are creating robust approaches to how they put information into the ether, making sure it links back to business results.
Here's who is cracking the content code (and how).
Amex creates a content funnel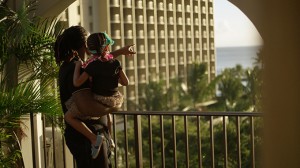 For American Express, video starts with inspiration.
That's not new. In fact, Lauren Dineen-Duarte, director of public affairs and communications at Amex, says for as long as the brand has been on social, its content creation has veered largely toward providing branded experiences. But content designed to encourage people to sign up wasn't necessarily as effective as it could have been, she says.
So in 2016, the brand reshaped its entire approach. While inspiring "Here's what you can do with our brand" messaging still starts the consumer journey, the content path has become more complex – and that's a good thing.
Just look at its November 2016 travel push. Working with Notch Video, the brand tapped a number of influencers – including MuchMusic and E! host Tyrone Edwards – to talk about their passion for travel, pulsing the content out on social channels. The videos were aspirational, with little American Express-related messaging. "It was more of a 'Brought to you by' approach," Dineen-Duarte says.
Within a few days, viewers who completed the first set of social videos were re-targeted with a second round that featured influencers, such as Toronto's Marcus Troy and fashion and lifestyle blogger Krystin Lee. This content spoke more directly about Amex and its benefits. Again, those who watched the video all the way through were presented with more American Express-tailored content, this time driving people to sign up for the credit card.
It's a more sophisticated funnel for social content, with the goal of driving acquisition, she says. And while she wasn't able to provide metrics for the November campaign, she says the approach (tailored video content guiding consumers through the path to purchase) has been 15- to 20-times more effective than traditional digital content, driving 25% of all click-throughs to the brand's website and a quarter of all digital sign-ups (it doesn't account for people who visit a bank or apply by mail).
The brand first revamped its social strategy in late 2015. The marketing teams were siloed, with different departments pushing out different messaging: the acquisition team focused on content to bring in new customers, while the brand team created a higher-level brand awareness campaign. Recognizing that it wasn't the most efficient use of social, Amex rolled out a pilot program to test the funnel approach, she says.
For the first time, the social strategy was handled by a distinct team at Amex, with a single project budget the agency partners could dip into. This created message cohesion, which didn't exist before, she says.
Like the November travel push – where consumers were greeted with aspirational content before receiving more product-focused messaging – the 2015 pilot program focused on blending style and travel. It led to a 400% increase in Facebook-driven sign-ups over the previous year and prompted the brand to completely restructure its departments.
First, it's doing more video (now 70% of the social budget), because the engagement rates are so much higher, says Dineen-Duarte. The social team kept its independence, and maintains its own budget.
And while not every piece of content will have this robust funnel approach, the revamp has meant that social programs are more cohesive. It has weekly meetings with other departments to see where it can be added into programs (such as creating social video for sponsorship events or additional video for campaigns), while also managing its own editorial calendar. This ensures there is message consistency across all digital touchpoints, she says.
And the strategy means the team's output is seeing success outside the social and digital spheres, getting pick up in other markets (such as the Tyrone Edwards vid, which got picked up in Australia) as well as in linear channels (like its branded airport lounges).
Tangerine taps influencers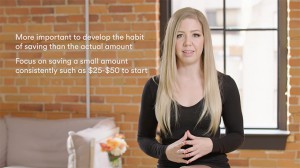 For Financial Literacy Month in November, Tangerine wanted to start the conversation around saving and building bigger nest eggs. So it launched a campaign that fit nicely with the bank's positioning, which has, over the years, been about helping Canadians get the most out of their money.
Its research showed many Canadians struggle with financial basics. For example, 32% of millennials said they didn't save any money at all (citing other priorities, such as travel, or not making enough to put any aside), while 54% of new parents felt they weren't saving enough for their children.
As a result, Tangerine rolled out a massive influencer campaign, tapping content creators in three different demographics to roll out more than 200 pieces of content and partner in live events.
To reach consumers on the precipice of big life changes (new careers, buying a home, starting a family, retiring), the brand and its agency Veritas targeted three demographics: up-and-coming adults in the 27-to-34-year-old range; parents with young kids; and boomers set to retire.
Tangerine partnered with influencers Bridget Eastgaard (a personal finance blogger who targets millennials after graduation); SavvyMom, UrbanMom and The Baby Post (which target parents with hints for managing a household), as well as Boomer and Echo (a financial blog for those on the cusp of retirement).
Each influencer rolled out their own content, such as in-person boot camps, Facebook Live sessions, and written and video blogs. They also collaborated with the bank to co-create content that would live across their personal sites and the brand's feeds. Finally, the bank's internal content team rolled out supporting content to delve even deeper into financial literacy.
In November and December, the push received more than 10 million impressions. The Facebook Live session with SavvyMom was the most popular, generating 10,000 live views and more than 1,000 comments and likes. The brand plans to push out popular content throughout 2017 with a paid media buy.
The Financial Literacy Month campaign marked one of the bank's most concentrated efforts to put influencers at the centre of its marketing efforts, says Cayley Kochel, PR manager at Tangerine.
While the bank has traditionally worked with digital influencers, such as bloggers and vloggers (its digital nature made it a natural fit), when it brought its PR agency Veritas on board in 2016, Tangerine's content marketing strategy exploded, she says.
The agency uses a proprietary ranking and vetting system, which assigns a score to influencers who might be a good fit (regardless of whether they talk about finances).
In the case of Tangerine, Veritas looked for a variety of creators across genres, from straight-up financial experts to new parents to those in the lifestyle and travel space.
Passing the baton to influencers has the added benefit of sharing the production burden, which can mean more content. However, managing that mass flow of communications has required the brand to open up the lines of dialogue internally.
Specifically, while Tangerine hasn't restructured its marketing or communications departments, both teams now work closely together. At the start of each year, the two teams map out all possible marketing/comms touchpoints for the coming months to ensure that the brand's umbrella messaging (of being the bank that helps consumers make the most out of their money) is consistent across all touchpoints, Kochel says.
For influencer work, the brand starts working with content creators six months ahead of any marketing push to develop creative that complements paid and PR content, giving the team time to work out any kinks.
There's also been a push to educate staff to the benefits of turning brand control over to influencers (Tangerine only has approval rights on content for factual purposes – the rest is left up to the creators). But the vetting process with Veritas is so complete, says Kochel, that there's little fear the creators will stray from the script.
"We always try to keep in mind that the brand can't control the message," she says.
Budweiser's tit-for-tat strategy
Andrew Oosterhuis wants to create a symbiotic relationship with influencers.
The director of marketing for Budweiser and his team have access to exclusive events and "once-in-a-lifetime" opportunities, while the influencers they work with have access to thousands of potential beer-drinkers. It's like a match made in beer halls.
The first step to creating symbiosis is to stop treating partnerships with YouTubers, bloggers and Instagrammers like a financial transaction. Rather, it's an ongoing tit-for-tat relationship, he says. In this case, an influencer provides brand call-outs, while Budweiser provides access to cool experiences.
In early 2016, the Budweiser marketing team devised a pilot program, picking seven social influencers with whom they could develop a deeper relationship.
First, working with Veritas, the team identified content creators who matched the brand's core attributes, including "authentic" and "unwilling to compromise." "If they're going to be the voice of the brand, they should represent the DNA of the brand," he says.
The influencer team, which included the likes of YouTube's Hockey Collective and Instagrammer Adam Madrzyk, were invited to the Labatt head office to learn about the brand's brewing process and history, and to meet with marketing team members to get a better sense of Budweiser's DNA, Oosterhuis says.
Then, they opened the line of dialogue, offering free tickets to the Blue Jays home opener to Madrzyk and sending free Red Light Christmas lights to Hockey Collective, which could be given to fans.
The influencers aren't obligated to post about Budweiser and there are no set minimums for how much content is expected in exchange, but most create at least a couple pieces around the experiences.
And while there is always a risk that one of the influencers might tweet or say something unfavourable, Oosterhuis says having no financial exchange helps provide some distance between the brand and its influencers should someone go off the rails.
What's more, regular exchange between the pair breeds trust, he says.
"By having an ongoing relationship you naturally feel more comfortable that they'll represent the brand in the right way," he says.
So far, the pilot has netted 1.1 million impressions, he says, across 120 posts. And the investment has been minimal, since the team offered opportunities the brand already had access to through its existing sponsorships. Success going forward will be measured almost exclusively against whether the impressions these influencers generate outweigh the cost of providing the experiences, he adds.
In 2016, the program was successful, though Oosterhuis wouldn't provide numbers behind how much it cost.
The pilot program still has some kinks. Into 2017, the team is looking to expand the influencer pool, adding different tiers of content creators. Budweiser might, for example, tap a broad base of people in different genres, such as music or lifestyle, who don't have huge followings, but then also add in a couple of engaged influencers with larger fan bases for a nominal fee – the details (such as the size of the pool, what they're looking for and who) were still being finalized at press time. Oosterhuis hopes to have a final group selected by April to tap into the heavy summer Budweiser has planned.
"There's so much communication now that consumers are listening more to these [digital] friends than to brands," he says.