Omnicom brings Omniwomen to Canada
The holding co's program will look to support the development of current and future female leaders across its agencies.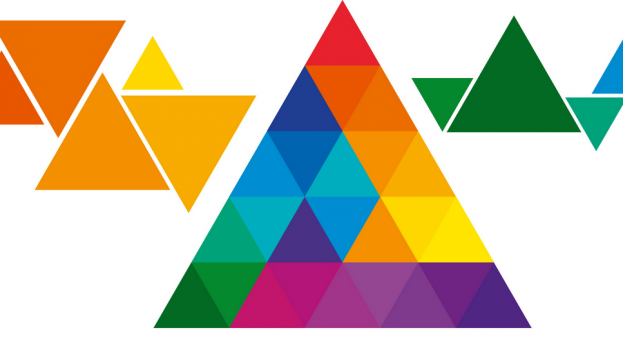 Coinciding with International Women's Day, holding company Omnicom has brought its program aimed at supporting women leaders to Canada.

Canada is one of four markets getting its own Omniwomen chapter today, with launches also happening in France, Germany and the United Arab Emirates, bringing the totally number of markets with a chapter to 10.

Omniwomen was launched in the U.S. in 2014 by Janet Riccio, EVP of Omnicom Group and dean of the Omnicom University management training program, in response to seeing very few women moving through the holding company's advanced management program. Though it has taken many forms from market to market, the main goal behind the initiative is to use the stories and experiences of women already in leadership positions to give younger staff the tools and motivation to move into senior positions within the holding company.

The Canadian version of Omniwomen will be led by a steering committee comprised of leadership pulled from several of Omnicom's agencies, including Dianne Wilkins (CEO of Critical Mass), Aileen Virola (managing director of GMR Marketing), Anika Latif (principal at Daggerwing Group) and Carolyn Ray (managing director of Interbrand Canada).

Speaking with strategy, Virola says the committee is following the example of Omniwomen U.K., as its "tight knit" advertising community that best resembles the market in Canada. To start, Omniwomen Canada will be holding quarterly events in Toronto – the first of which is being held at DDB's Toronto office Wednesday night – that will be focused on networking and breakout sessions. The events will also leverage Omnicom's clients and relationships to enlist outside speakers for the events to make them as memorable as possible.

"We are using those marquee, influential people who have gone through their own paths and maybe helped other women to grow and find leadership opportunities along the way," Virola says. "Even when it comes to the networking, we don't want it to just be about exchanging business cards. We will be holding activities and challenges because we want it to be more engaging so people have memories and experiences with each other, and natural relationships will develop within our network and beyond the events we hold."

In other cities like Montreal, Calgary and Vancouver,  smaller, "tool kit" conferences will be held to give staff at Omnicom agencies there similar learning experiences. Looking towards the U.K. as a benchmark, the goal is to build the program to the point where it can hold regular "summit" events that are specifically tailored to this market. The hope is that will include a dedicated mentorship program and training modules. That training will not only help women reach senior positions, but have the tools and confidence to succeed once they get there, something that is sometimes overlooked.

"As female leaders start to emerge, we need to be training them with these other tools so they feel like they can grow their careers within Omnicom agencies," Virola says. "Once they get to that leadership role, they won't be second-guessing why they're there because they'll have the confidence and skills along with their talent. I can speak from experience and say that once we get into these roles, you don't talk about the insecurities you keep in your head. What this will do is allow people to be open and okay with the fact that is part of the process as you develop as a leader."

While other markets tend to not invite men to its events, Virola says Omniwomen Canada will do so as a way for them to learn what they can be doing to support the development of women leaders. The steering committee is also looking to tackle racial and multicultural diversity at some point down the road, once it is more established.

Various kinds of mentorship programs and networking events have been launched at companies both in and outside of the advertising and marketing world to help tackle the problem of gender diversity in their senior ranks. Several Omnicom agencies themselves have their own programs aimed at this, but Virola says one thing that sets Omniwomen apart is that it is happening across the entire holding company, adding resources to the program and giving staff exposure to leaders at other agencies they might not otherwise have access to.

Like most industries, gender diversity is an ongoing issue in advertising. Programs like the ADC's 50/50 Initative have aimed to have better representation for women on the juries for awards shows, but there has been debate about whether that the kind of thing that will have a sizeable, long-term impact on the staff that doesn't get invited to the judging room, or the systemic issues that have led to the industry's gender imbalance in the first place. And while many leaders will talk about the desire for greater diversity within their companies, something Omniwomen looks to achieve is put some measurable action behind those words.

"I think that's why it's getting picked up by different markets and there's been so much interest in it since we've revealed it," Virola says. "Our CEOs can talk about it at a high level, but there needs to be action behind and people advocating for it at an organizational level for change to happen. A movement is much more powerful than just talking about it."

In Canada, Omnicom's companies include agencies DDB, Tribal, BBDO, Critical Mass and TBWA; consultancies Daggerwing and Interbrand; media agencies OMD, PHD, Touche! and Hearts & Science; PR firms High Road, FleishmanHillard, Porter Novelli and Ketchum; and experiential and sponsorship-focused agency GMR Marketing.