DentsuBos adds to Toronto creative team
The agency has brought on 10 new staff to grow the department, including a pair of new creative directors.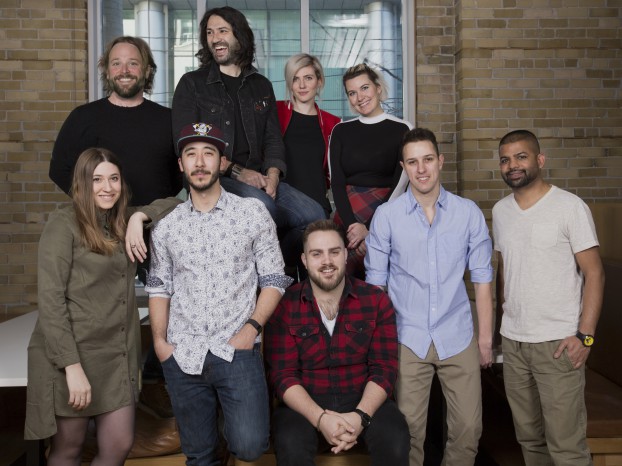 DentsuBos has brought on a number of new creative staff to its Toronto office.
The additions come following a round of creative promotions last month that saw Sebastien Rivest become CCO for the agency across Canada, while Lyranda Martin-Evans and Travis Cowdy were made ECDs in Toronto.
"When we joined on as ECDs, our first task was to grow our department," Cowdy said. "It took time to find the right blend of talent and chemistry, and often, it's chemistry that's the most easily overlooked."
Martin-Evans adds that the agency's creative department was previously heavily supported by freelance talent, but Stephen Kiely, DentsuBos' president and CEO, did not want to make permanent hires until the new ECDs were in place to grow the department and implement their vision.
Leading the hires are Dave Pigeon and Peter Gomes, who come on as group creative directors. Both were most recently ACDs at Havas, though Pigeon also has experience as copywriter at Union, Red Lion, Publicis and Due North, while Gomes has been a creative and art director at agencies including Anomaly, Taxi and Leo Burnett.
DentsuBos has also brought on a pair of creative teams. The intermediate team of copywriter Vinay Parmar and art director Kevin Sato join after more than three years at Sandbox, while the junior team of copywriter Shayne McKay and art director TJ Cogen join after internships at Outmatch and Cundari, respectively.
The latest hires, which all joined the agency this month, come on top of a number of creatives that joined DentsuBos in the fall: copywriters Carla Krempien and Tim Morrison, as well as art directors Kristen Chamberlain and Michelle Orlandi.