Fresh City Farms delivers a new option
As food and grocery delivery options heat up in Toronto, the brand gets into prepared meals.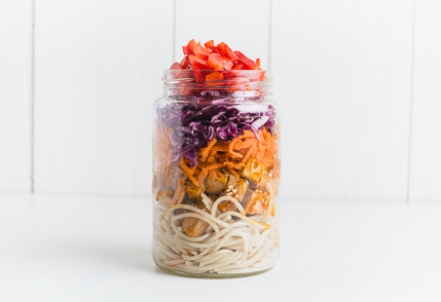 Toronto's Fresh City Farms has expanded into prepared meal delivery as it continues to broaden its offering to meet consumer demand for healthier but convenient options.

The expansion into prepared meals is the result of feedback from its customer base and research suggesting that, while health is top-of-mind for many consumers, so is convenience, says Ran Goel, the brand's founder. The new prepared meal options – expanded from the brand's existing salad jars to options like stir-fry veggies and noodles – are available with different consumer preferences in mind, such as vegetarian and gluten free.

The service, which soft-launched in January, delivers food in glass containers. Goel says this allows for improved food safety but is also a differentiator for the brand, which is positioned around sustainability.

Fresh City initially began as an urban farm delivering fresh produce baskets. Since launching in 2011, it has experienced 80% to 90% growth year over year, he says. Roughly 80% of its customer base is women and its business skews towards young families, according to Goel.

Grocery and meal kit delivery companies are gaining ground, and major retailers are investing in more e-commerce friendly options like click-and-collect and home delivery. Last week, for example, Walmart Canada announced that it was bringing home delivery to the Toronto market.

For Goel, though, that's not a threat, as he sees any business propelling delivery of fresh perishables into the mainstream as helpful to his business.