How to reverse declining beer consumption
A report suggests new flavours and craft beers could increase the appeal of the category for Canadians.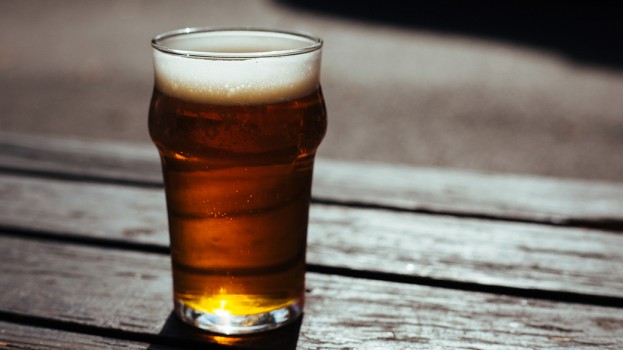 Beer consumption is continuing to slide, but focusing on adventurous new flavours might continue to be an area of potential growth, according to one report.

Mintel and Lightspeed surveyed 1,900 Canadians online to come to the findings in its "Beer, Craft Beers and Ciders" report.

Overall beer consumption continues to fall, sitting at 76.9 litres per capita in 2016, compared to 83.4 litres in 2011. Wine's market share has also increased from 11% to 16% in the same time period. Despite these declines and challenges from other categories, beer remains the most popular alcoholic beverage, accounting for 80% of alcohol consumption, according to Mintel.

Interest in beer seems to decline as Canadians age: while 20% of those between 20 and 34 years old say they do not drink beer, that number increases to 35% for those over the age of 55. That's something that may have a larger impact on the category as baby boomers enter retirement, and may have more of an impact on the Canadian market, where the average age (42) is higher than in the U.S. (37.9).

There are, however, some promising areas when it comes to reaching older consumers. Women over 55 are slightly more interested than men of the same age in exploring new flavours (26% vs. 10%) and are also more open to recommendations for new beers to try (28% vs. 16%).

Men have a greater interest in beer than women (84%, compared to 65%), while interest in cider is relatively similar (54% of men, compared to 52% of women). Cider is a potential area of growth in the marketplace, with 23% of Canadians saying they are more likely to consider drinking cider than they used to be, and 21% saying they prefer the taste of cider to beer.

Focusing on taste may be a way to spark interest in the beer category. The bitter taste is a a barrier for 21% of women and 12% of men when it comes to drinking beer, while 26% of women and 21% of men say they'd have an interest in fruit-flavoured beer. Also, 32% of Canadians said they drink radlers or shandies, which combine beer with juice.

Younger Canadians are also more interested in new flavours than other age groups, with 32% of 20- to 34-year olds saying unique flavours were an important consideration when choosing a beer, compared to 28% of 35- to 54-year olds and 17% of those over 55. That younger age group was also more interested in "hard sodas" (37%, compared to 25% of the overall population), fruit-flavoured beer (32%, compared to 24%) and beers flavoured like other alcoholic beverages (23%, compared to 18%). While the brand is still a more important factor for the demographic (39%), it is less important than it is for other demographics (51% of those over 45), suggesting they are more open to trying new products.

The report also noted the strength experience in the craft beer segement, with 57% of consumers saying they drink craft beer, 27% saying it offer better quality than mainstream beers and 24% saying it is worth paying a higher price. And while 24% say beers from small, independent brewers taste better than those from large companies, only 17% say they want those large companies to release more "craft-style" beer.