Wiser's moves up-market to follow drinkers' dollars
Corby's Keeshan Selvakumar goes for the whitespace in the brown liquor business by investing in premium.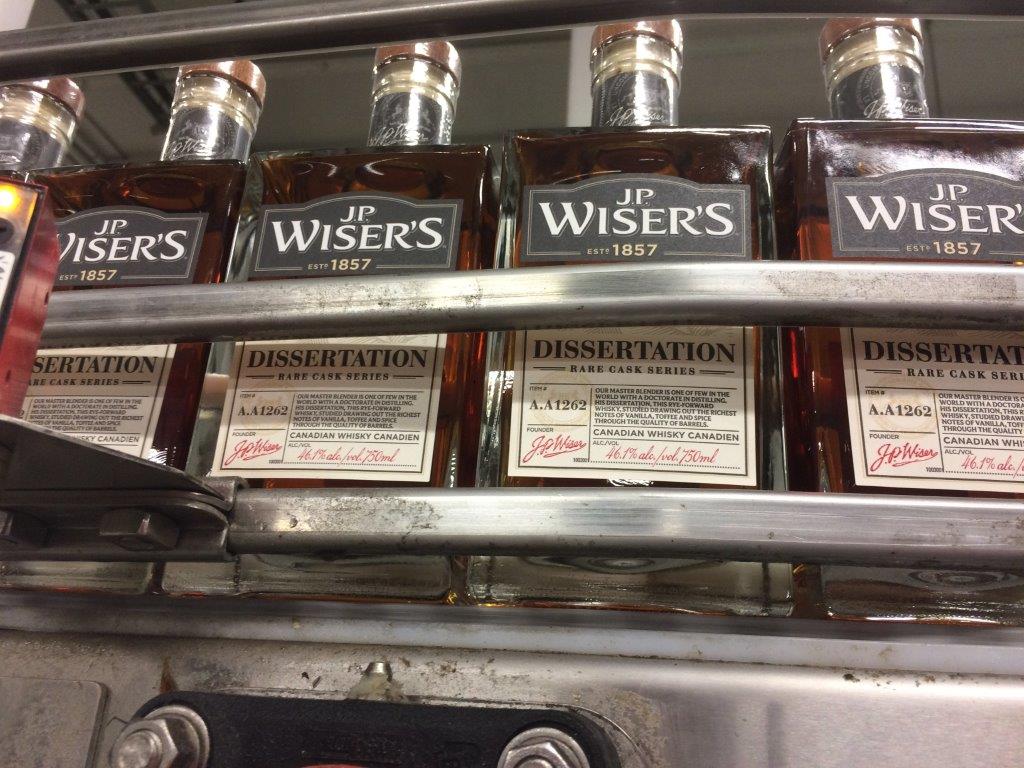 Canadian whiskies are enjoying a resurgence after enduring years as second-tier tipple that was more likely to be mixed with Coke than contemplated on its own.
A number of our whiskies have earned global recognition recently, which in turn translated to strong sales. After Diageo's Crown Royal Northern Harvest was named World Whisky of the Year in 2015, for example, Ontario's liquor retailer LCBO reported a 400% sales jump.
Corby Distilleries recently had a good run at the World Whiskies Awards in London, where three of its J.P. Wiser's products earned five awards. Keeshan Selvakumar, Corby's whisky brand manager, hopes those accolades provide a similar boost in sales, although each of the up-market prize-winning blends is already well-positioned for success as whisky drinkers surge towards more expensive and flavoured brands.
Which is good, given the challenge that a mega-producer like Corby faces. The Wiser's group of products saw a 1% increase in volume sales in 2016 equalling more than 810,000 cases. Higher-priced bottles like J.P. Wiser's Deluxe saw a 3% sales increase and new flavours such as its new Hopped product are also called out in its most recent annual report as a strong performer.
Still, 2016′s overall Wiser's sales were flat thanks to a 3% sales decrease for J.P. Wiser's Special Blend – an economy product that represents a much bigger portion of Corby's business.
Selvakumar says Special Blend sales have "stabilized" since then, but the company has moved into a "defending" mindset on that business, looking to rethink its marketing investments in key markets. It also recently selected a new agency partner, No Fixed Address, to get some "fresh thinking" on its business after the launch of the "It Tastes Like Whisky" campaign in April 2016.
But Selvakumar says Wiser's is investing even more in the premium space, which became 31.1% of the domestic Canadian whisky market in 2016 according to Spirits Canada, up from 29.7% in 2015, at the expense of "standard"-priced brands.
It's debuted J.P. Wiser's 150, a limited edition product of only 7,827 bottles (roughly one for each week since Canada's confederation). It's also about to release J.P. Wiser's Dissertation, which won World's Best Blended Limited Release and Best Canadian Blended Limited Release at the World Whiskies. It's the actual product made by Wiser's master blender Don Livermore as his PhD dissertation that's been quietly aging in storage since its creation 12 years ago.
Selvakumar, a former consumer research analyst who still "loves his numbers," told strategy a bit about how J.P. Wiser's is moving forward in its complex and shifting market in 2017.
Sales of whisky are up and consumers are spending more for a bottle. What's happening?
Flavoured whisky would be one reason. It's about a tenth of total Canadian whisky sales. It's a newer [segment] so it's grown fast, and it makes whisky much more approachable for people coming into the category for the first time.
Tastes have really evolved. Statistically, consumers are drinking their liquor neat a lot more, less mixed. You can imagine for a category like whisky – regardless of whether its Canadian, American, Irish or Scotch – it has lots of flavour complexities relative to white spirits… Also, we're seeing consumers come in at a younger age. If you think about the journey for consumers in the past, it was starting off with beer or RTDs [ready to drink], then you go into your white spirits like vodka and rum, and then into your whiskeys. We're seeing people skip over the white spirits.
We're also seeing more women drinking whisky now too. They actually account for a third of Canadian whisky drinkers.
How are you dealing with the decline in Special Blend sales?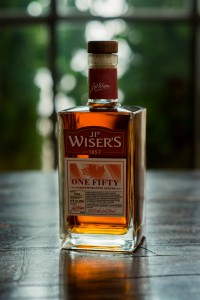 It's a highly regionalized brand. In Saskatchewan, it's the number one whisky by far. It's actually the biggest spirit there over all – four times larger than the nearest competitor. So that's a market where we defend and invest. We have a great partnership with the Saskatchewan Roughriders, for example.
A brand like that does fuel a lot of stuff for the other brands. It's a defend approach. We're not necessarily spending more. It's more about optimization of spending.
How will your "Tastes Like Whisky" campaign evolve under No Fixed Address?
We want to continue supporting and building Canadian whisky as a whole. There's so much great heritage associated with it. It has some of the greatest stories never told. Who do you think the first country to mandate the aging of whisky was? Before taxes, distillers like JP Wiser's were paying for Canadian infrastructure: roads, schools, highways, all paid for by distillers. In a way, Canada was built on whisky. There are all these interesting stories of Canadian whisky that people don't know about.