The beer necessities
For 170 years, Labatt has been a trendsetter and a cultural force.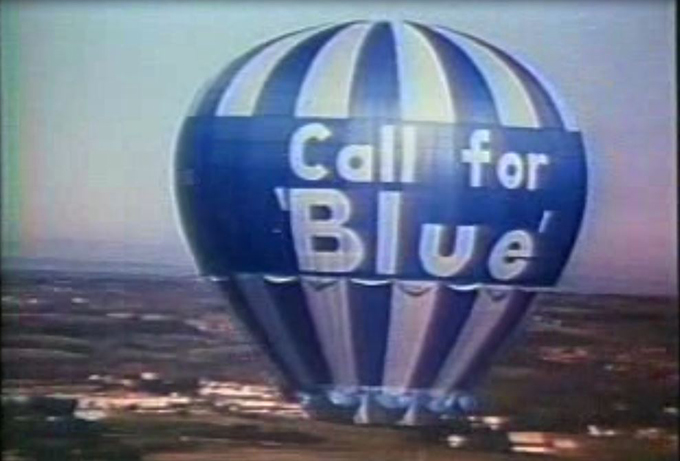 This article appears in the May 2017 issue of strategy.
In a 2013 essay in The Walrus entitled "Under the Influence," Dr. Matthew J. Bellamy, an associate professor of history at Carleton University, documented Labatt's role in establishing a nation of beer drinkers. Beer is to Canada as "wine is to France, vodka is to Russia, tequila is to Mexico, ouzo is to Greece, and sake is to Japan," he wrote.
Bellamy explained that beer is associated with Canada not by how much we drink – indeed, our average annual consumption, 63.34 litres per person, is modest (25th in the world) compared with major beer-quaffing nations like the Czech Republic (142.6L) and Germany (104.7L) – but the way we drink it and imagine it.
"It is what [French literary theorist] Roland Barthes terms a 'totem drink,'" Bellamy wrote. "Just as a primitive totem united all who worshipped it, so it is with our beer: We drink, therefore we are."
It's hard to qualify Labatt Brewing's specific contribution to Canada as the brand celebrates its 170th anniversary, but academics, historians and marketing experts agree it has been instrumental in making beer synonymous with Canada (and vice versa).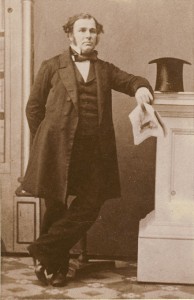 Today, the company founded by an Irish immigrant named John Kinder Labatt 20 years before Canadian Confederation, is part of the global beer conglomerate ABInBev – whose more than 500 beer brands generated worldwide revenue of US$45.5 billion in 2016.
Andrew Oosterhuis, director of marketing for Budweiser, Kokanee and value brands at Labatt, says the company's brand portfolio – consisting of about 60 brands encompassing roughly 600 SKUs – is a major factor in its continued success. In addition to homegrown brands like Labatt Blue and Labatt 50, they include the international behemoth Budweiser (the world's 25th most valuable brand in 2016 according to Forbes, with a brand value of US$23.4 billion); its sister brand Bud Light; and Corona, one of the best-selling premium imports in Canada.
Befitting its size, Labatt employs a broad range of agency partners, with Anomaly (Shock Top, Budweiser, Bud Light); FCB (Labatt Ultra); Union (Alexander Keith's) and Grip Limited (Kokanee and Busch) responsible for creative; UM overseeing media; Veritas and Media Profile handling PR; Hunter Straker overseeing trade marketing; Mosaic handling experiential; and Marks (formerly Blackwell Design) responsible for package design.
There are enough challenges to keep major brewers like Labatt hopping, as Canada's beer industry continues to be reshaped by a combination of changing consumer tastes and increased competition.
Beer accounted for 42% of Canada's $9 billion in alcoholic beverage sales in 2014-15, according to StatsCan, down from 47.9% a decade earlier. And while the growth rate for Canadian beer has been essentially flat at 1.1% over the past decade, imported beer sales have increased an average of 6% a year during that period.
The big brewers are also increasingly challenged by the craft beer community, which continues to grow in size and influence. Canada boasted 644 licensed breweries in 2015 according to Beer Canada, more than double the amount (310) from just five years earlier.
According to a February report from the Ontario Craft Brewers, the industry has been experiencing sales growth "in the teens" for the past several years, while craft beer is the fastest-growing segment within the LCBO's beer category – with growth of between 20% to 30% a year. The industry also expects to benefit from the province's recent introduction of beer to grocery stores, although Ontario Craft Brewers says it's too early to determine the impact.
As a result of the current competitive landscape and shifting consumer, Labatt is continuing to add to its beverage portfolio, as evidenced by a pair of recent deals: A $350 million deal with the Mark Anthony Group of Companies in 2015 that added the Mike's Hard Lemonade and Okanagan Cider brands to its portfolio, as well as the acquisition of Toronto craft brewer Mill Street Brewery the same year.
And according to a June 2016 report from Euromonitor, Labatt controls an estimated 44% of the Canadian beer market (its main rival, Molson Coors Canada, controls an estimated 35%), thanks in part to its ongoing merger and acquisition activities and the continued success of its major brands.
Anomaly partner and CEO Franke Rodriguez credits the brewer's willingness to embrace unconventional ideas – such as the Budweiser Red Light or 2012's Winnipeg Jets Fan Brew, which celebrated the NHL's return to Winnipeg with an LTO beer that used water sourced from three rivers surrounding the city – for its sustained success. He says the Fan Brew is emblematic of Labatt's approach to marketing.
"It was something laden with challenge and risk," says Rodriguez. "Imagine you're the legal department, saying 'Hang on a minute, you want to take water from where?' I think eight out of 10 clients would say, 'Really cool idea, but no way.' But Labatt went 'Yeah, let's do this' in the belief that it was a cultural moment."
As one of Canada's heritage brands, Labatt is also defined by its contributions to culture. "A lot of [Labatt's early] advertisements were kind of a litmus test for what was happening in Canada at that time," says Amanda Oliver, an archivist at the University of Western Ontario (UWO). "Canada's evolution is definitely paralleled in Labatt's evolution as a company."
Labatt's history is also dotted with marketing and product innovations – including Canada's first twist-off cap and Canada's first longneck bottle (replacing the "stubby" that had symbolized Canadian beer since 1962) – and enduring associations with both sports and music, including its sponsorship of the Canadian Football League and the 1972 Summit Series, as well as its later ownership of the Toronto Blue Jays.
A Cultural Force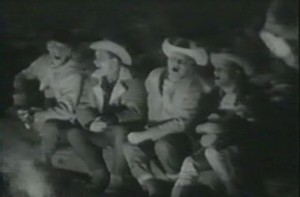 From its iconic 1959 "Campout" ad for Labatt 50, to its later "Out of the Blue" brand positioning, Labatt's marketing has created an indelible impression on Canadian culture.
In 2016, TIFF selected "On est six millions faut se parler" – a 1975 ad for Labatt 50 created by BCP – as one of the 150 essential works in Canadian cinema history, while in 2015, Sports Illustrated named Budweiser's "Flash Fans" the greatest hockey commercial ever.
David Kincaid, founder, president and CEO of Toronto's Level5 Strategy Group, spent more than a decade in senior marketing roles with Labatt from the mid-1980s through the early 2000s, and experienced first-hand the company's ability to dominate the national discourse.
His arrival coincided with a loosening of government restrictions regarding beer advertising, enabling major brewers like Labatt and archrival Molson to create truly national campaigns for the first time.
Those were heady times for the beer companies, who trailed only the federal government in annual ad spend – albeit with way more cultural cachet. Few may have cared about ads promoting changes to tax policy, but any new beer campaign would instantly become part of the national debate.
"I'd launch a new campaign and see how long it took for Second City or the Royal Canadian Air Farce or The Kids in the Hall to create a spoof," says Kincaid, who oversaw the creation of award-winning campaigns including "Out of the Blue" and the "Bud Light Institute" during his time with the company.
"Everything we [put out] really created an identity for Canada, because it was very risky, innovative and fresh," he adds. "There were no other categories producing that quantity of advertising, let alone with that kind of brilliance and creativity."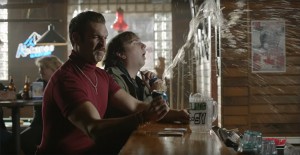 Labatt also prided itself as being a trendsetter, often the first to try new production techniques or experiment with then-innovative media applications like 15- and 60-second spots or more daring concepts such as Grip Limited's 2012 feature-length "commercial" The Movie Out Here for Kokanee (the title echoing the brand's long-time positioning, "The beer out here"). The B.C.-set movie was credited with driving a 6% increase in market share for the beer.
Kincaid says that in some ways Labatt failed to take full advantage of its immense marketing clout in those days by not paying enough attention to creative strategy. "It was 'Let's just come up with something cool,'" he says with a laugh.
But Labatt's imprimatur on Canadian culture goes beyond mere marketing, including ownership of the Toronto Blue Jays and sports specialty channel TSN, as well as its efforts around responsible drinking. According to Bellamy, the latter – which remains a key plank in Labatt's go-to-market strategy – "cemented moderation among our national values."
Labatt's advertising history is also filled with firsts: from the first print ads to use facsimiles of labels (thereby increasing brand recognition) in 1875, to 1961's sponsorship of televised CFL games (marking the first all-Canada media/sports association).
In 2015, its Budweiser brand embarked on the first-ever alcohol partnership with heavy metal legends Metallica. It consisted of a special limited-edition beer billed as being infused with sounds captured from the band's inaugural performance at Quebec City's new arena, the Videotron Centre.
The LTO featured a Metallica-branded Budweiser case, complete with black beer cans emblazoned with the lightning visual from the band's influential second album, Ride the Lightning. The marketing initiative contributed to a 2.9% jump in market share for the brand, while cases of the Metallica beer sold out within days (they quickly turned up on eBay selling for up to $100 a case).
Brand-Driven Marketing
Earlier this year, Oosterhuis spent a couple of weeks immersing himself in Labatt's storied history – and immediately spotted parallels between the company's past and present.
"It was very inspiring to see how this brand and company was built, and interesting to see some of the challenges that John Kinder Labatt faced in the late 1800s are very similar to the challenges I face today, in terms of making a connection and building a brand with consumers around trust and the quality of the product," he says.
UWO archivist Oliver says Labatt was a brand-driven marketer long before the formal designation existed. The approach dates back to the late 1800s, when the brand began running newspaper ads that promoted not just the company, but specific products – such as Labatt's India Pale Ale and Brown Stout – that had enjoyed success in various international brewing competitions.
John Kinder Labatt's son, John Labatt II, began cultivating recognition for Labatt's products by entering them in brewing competitions held at world fairs and other expositions, leading to awards at competitions as far afield as Australia, Paris and London.
"Brewers came from around the world to participate," says Oliver. "Labatt was able to prove the quality of its products by winning so many awards."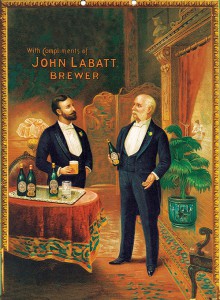 These early ads tended to play fast and loose with the truth, with one billing Labatt products as "the most wholesome of beverages for general use, and without superior as nutrient tonics."
The purple prose went on to proclaim that "connoisseurs and physicians throughout Canada" recommended its products, while urging would-be customers to read the testimonials of "eminent chemists."
Labatt began featuring facsimiles of its labels in print ads, a bold practice for the time period (which bears resemblance to current day shopper marketing) that helped distinguish it from the era's primarily text-based ads.
Around this time, Labatt also worked tirelessly to associate its products with sophistication and respectability. A print ad from around 1894, "Two Gentlemen in the Parlour" – which has the distinction of being among the first colour ads in Canada – depicted two gentlemen enjoying Labatt products in a sumptuous setting that oozed class and refinement.
More recently, 2015's Stella Artois Sensorium, developed in association with Mosaic, helped underscore the global beer's positioning as a premium brand. The Sensorium was a multi-sensory dining experience that took place in a 70-foot-tall geodesic dome in downtown Toronto, with everything from the smells to the visuals and sound carefully calibrated to enhance the dining experience.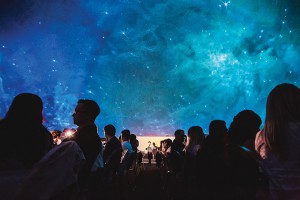 "Every single touch point was thought through; it was a true five-sense experience that was incredibly premium," says Rodriguez of the event. "They said, 'Let's not tell people we're about these premium experiences, let's actually create them and let people experience them for themselves.'"
Despite a lofty $150 price tag, all 2,300 tickets for the 18-day event were sold, generating 15 million social impressions and 55 million PR impressions.
Ingenuity and Media Creativity
Labatt's advertising was virtually non-existent during Ontario's prohibition period (1916-27), and even when it was finally lifted, the brewer remained hamstrung by the 1927 Liquor Control Act, which placed a ban on alcohol advertising in the media.
One of the company's masterstrokes in those years was the introduction of Labatt-branded Streamliner trucks, which debuted in 1936 and remained in use for nearly 20 years.
These so-called "moving billboards" not only became one of Labatt's most recognizable icons, but also enabled the company to skirt those pesky advertising regulations. "It was a really good example of getting creative with advertising, and thinking outside the box," says Oliver.
Regulations on media advertising were eased in the late 1930s and, demonstrating a nose for the new that would characterize future marketing efforts, Labatt began running regular ads in the emerging magazine format. Between 1937 and 1940, the brand regularly ran full-page ads in issues of Canadian Homes and Gardens that talked about the history and quality of its signature IPA.
And while radio ads for alcohol remained illegal in Ontario, the company again demonstrated media creativity years before it became feted at awards shows by advertising on Buffalo stations – recognizing that listeners living in border cities could receive the signals.
A half-century later, Labatt was still pushing its marketing beyond what had been done before. It was the first company in Canada – and the first brewer – to run 15-second TV spots, for its Carlsberg and Labatt Ice brands (with creative by Scali McCabe Sloves and media by HYPN, now PHD Canada).
"We took what had largely been a category filled with sports and pretty girls and we infused it with creativity," says Kincaid. "We had a whole range of different brands with very different looks and feels, and the level of innovation was so broad and so well-supported."
There were also deliberate attempts to push boundaries, such as Ammirati Puris Lintas' 1998 "Shopping Carts" spot for Blue, which featured young adults racing through city streets on shopping carts, with Blur's infectious "Song 2" (aka "the woo-hoo song") as the soundtrack.
The spot generated 21 complaints to Advertising Standards Canada (ASC) that year, the most of all brands listed in the organization's annual Ad Complaints Report. It was found to be in violation of the Canadian Code of Advertising Standard's safety clause, which states that ads "must not display a disregard for public safety or depict situations which might encourage unsafe or dangerous practices."
"They said it was a little irresponsible, and I said 'Yep,'" says Kincaid with a laugh. "They obviously approved the script, or we wouldn't have shot it, but when they saw the final product…"
Labatt pulled the ad after nine weeks, which Kincaid says helped it earn "cult status" among the young adults it was targeting.
A New Era
Canada's beer business has been irrevocably changed in the wake of its takeover by global conglomerates, yet Labatt continues to push its agency roster to create breakthrough work.

"We have an [internal] saying: 'What's the next thing we can't do?'" says Oosterhuis. "It's rooted in the belief that there are lots of reasons why ideas will fall to the cutting-room floor, but it takes a lot of commitment and belief to get ideas into market."

Oosterhuis says that marketing has evolved from the days when brands would spend eight months in creative ideation prior to launching a campaign, with digital and social channels empowering brands to create more spur-of-the-moment advertising around cultural moments.

However, he stresses that Labatt's presence in more prosaic moments, like a night out with friends, has helped cement its place in Canadians' lives. "It's not always the seminal moments we have been a part of, but the everyday moments," he says. "We've been part of the history of this country since day one."