Nestle freshens up its frozen portfolio
The company tackles a declining category with a new, more "elevated" brand.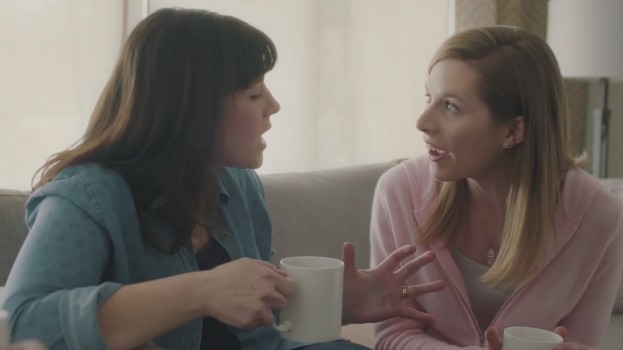 Nestlé Canada is moving from "diet" to "delicious" in the hopes of protecting its share and attracting new customers to the frozen aisle.

The Lean Cuisine brand is currently the leader in the frozen meals category (Nestlé's overall frozen portfolio also includes Stouffer's).

However, more choice in out-of-home meals generally and demand for more elevated ingredients has meant the frozen category has been declining for about two years, meaning it was time to freshen up the aisle, says Marie Arnot, marketing manager for frozen meals at Nestlé Canada.

To do that, the company has launched Marketplace Cuisine, a new, Canadian line of more "premium" frozen meals, centred on a higher-quality recipe assortment, including gluten-free, organic and plant-based protein options.

The portfolio, which hit shelves in February, was also developed with consumer tastes for global flavours in mind, such as Enchilada Verde and Sweet Sriracha Braised Beef.

Along with the demand for higher-quality ingredients and flavours, consumers' perceptions of "diet" has also changed, with Canadians now wanting delicious food that's better for them above all else, Arnot says.

With that insight in mind, the brand has launched an in-store shopper program across major grocery and mass retailers nationally, called "Bring delicious home," including POS displays, couponing and sampling. The first wave of the program launched in February and is finishing off now, with another wave to return in the summer months.

Like Lean Cuisine, the target for Marketplace Cuisine skews female, though the brand is after a slightly younger target of women 30 to 35.

To reach that demo, the brand has also debuted a digital campaign, "It's time to get real." Along with nodding to the more "real" ingredients used in Marketplace Cuisine, the campaign was also driven by the insight that consumers are looking to get real in all aspects of their lives overall, with the campaign playing on the not-so-glamorous aspects of life not shown on social media.

Toronto agency Community developed the campaign, with Maxus Canada on a media buy, which includes pre-roll, Instagram and Facebook, a channel that's proven successful for Lean Cuisine overall.