Is your loyalty program satisfying your customers?
Bond Brand Loyalty's annual study reveals how brands can improve engagement and happiness with their programs.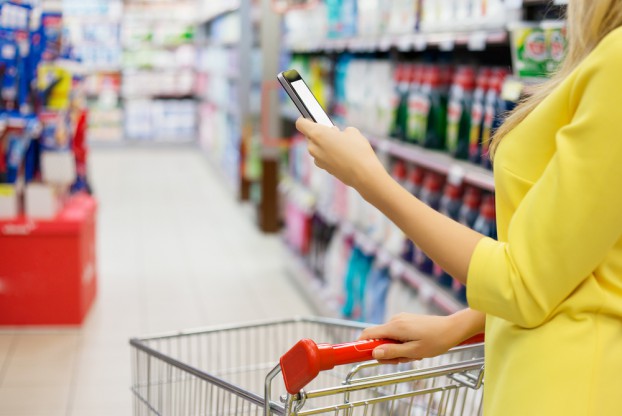 Canadian shoppers are enrolled in more loyalty programs than ever before, but brands have plenty of room to improve engagement and satisfaction, according to Bond Brand Loyalty's annual Loyalty Report.
Done in partnership with Visa, the full report polled 28,000 consumers across North America on over 400 loyalty programs in different categories.
The average number of loyalty programs a Canadian is a part of has reached 12.2 (up from 9.8 just three years ago), but they engage with less than 60% of those programs. The study finds that activity begins to drop off once consumers are members of more than seven programs, suggesting a "maximum capacity" for engagement.
Co-branded debit programs had the highest rate of customer satisfaction in Canada, with 48% reporting they were very satisfied. That was followed by programs from coffee QSRs (43%), credit cards (42%), drugstore/grocery/gas programs (30%) and specialty retail (29%). Department store programs and coalition programs tied for the lowest satisfaction, at 16%.
Canadian consumers respond positively to a well-functioning loyalty program, with 77% saying it makes them more likely to do business with a brand, 63% saying they are more likely to recommend brands with good loyalty programs and 58% saying they modify their spending to get the most benefits.
However, there is still room to improve, as overall satisfaction stayed steady at about 36% from last year despite increased investment by brands into loyalty.
Only 18% of Canadian consumers say their programs improve their experience with a brand, and only 12% believe their experience with a brand is better than consumers who aren't a member of its loyalty program. Only 26% of respondents said they are very satisfied with their program's customer support and 14% with the level of personalization offered, although both of those numbers are up slightly from last year's report.
There are a number of ways the study suggests satisfaction could be improved, and many of them have to do with redemption.
Members who have redeemed rewards recently are twice as likely to be highly satisfied with their program than those who haven't, but one quarter of members have not redeemed their rewards. On the other hand, members who are eligible to redeem but have not done so yet are just as satisfied as those that have done so, and satisfaction is vulnerable immediately after redemption if the reward or experience is disappointing.
This suggests that anticipation of the reward is as much a factor in satisfaction as actually receiving it. The reports authors say brands should take efforts to maintain engagement after rewards are redeemed and members have to "start over" on accumulating points.
Members who have set a redemption goal for their points or rewards have, on average, 10% higher satisfaction with their programs. However, 40% of respondents do not have a goal, which points to simply suggesting members set a goal could help improve their satisfaction.
Redemption, however, is a bigger factor in some categories more than others. In high-frequency categories like drug store, grocery, gas and convenience, 22% more redeemers were satisfied than those that hadn't redeemed. Redemption had a far lower impact in CPG categories, coalition programs such as Aeroplan or SPC, and bank-branded cashback programs.
Brands could also be doing a better job of communicating information about how their programs work. More than half of respondents don't know their current points balance, with 41% unaware of the value of those points. The report estimates there are $16-billion worth of points currently unredeemed in Canada. While 47% of consumers said they would like to interact with loyalty programs on mobile, 65% said they didn't know if their programs offered a mobile app.
The results of the survey were also used to rank the best-performing loyalty programs by category. Those rankings can be found below.