Canadians trust humans more than technology
Local consumers are more wary of emerging tech compared to other markets, an HSBC report finds.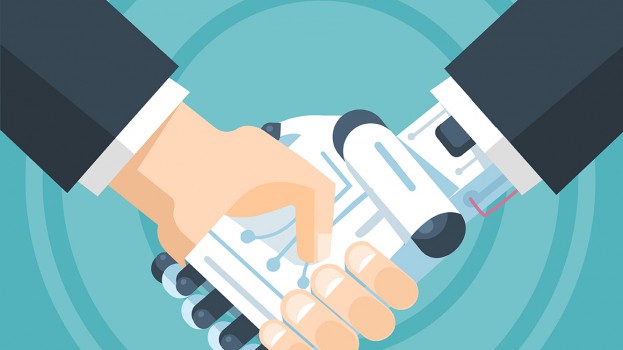 Companies across the country are pushing their investment in new tech to improve their customer experiences, but Canadians seem to be less demanding of new advancements because they prefer to deal with other humans.
The new study, conducted by HSBC, surveyed over 12,000 people from 11 different markets, including 1,000 in Canada.
Only 56% of Canadians surveyed believe technology will make the world a better place, the second-lowest rate among countries surveyed, ahead of France at 41% and well below the global average of 74%.
By comparison, 67% of those in the U.S., 89% of those in China and 85% of those in India said they believe tech would make the world better.
The reason for this point of view doesn't appear to be a lack of understanding of tech, as only 7% of Canadians surveyed said they felt overwhelmed by the technology available to them (tied for last with the U.K.).
The major issue appears to be that Canadians simply prefer the human touch. Canadians were among the most likely to put their trust in human-to-human relationships, with 74% saying they trust a person until it is proven they cannot be trusted. Less than half of respondents said they prefer to do something with new technology when they can.
Trusting humans over machines is especially apparent when it comes to money. Seventy-one per cent believe people are more likely to accept financial advice provided by a person than a robot, with only 18% believing algorithms provide more accurate advice than humans. Canadians would also rather use personal questions to confirm their identity (36% of respondents) instead of other methods like biometrics. Only 14% of Canadians had used fingerprint technology to identify themselves, the lowest among all countries surveyed. However, there is room to educate consumers on new forms of tech: the number of people who said they would trust biometrics went up by 10% after being shown a short paragraph explaining the benefits.
The survey also added a bit of future-gazing and asked respondents about some relatively cutting-edge, out-there ideas. For example, 47% of respondents do not want to receive financial advice via brain signals and 45% would not want to use a chip implanted in their finger to make payments.
When it comes to new forms of tech that are currently available, only 16% have used a chatbot for customer service or advice.
Only 51% of Canadians trust their bank to innovate to improve their service, but innovating might not be something they are looking for anyway. Eighty-on per cent of respondents said their bank was "good enough for what I need it for," tied for second-highest among markets. Another 35% equated more technology services with improved service, which ranked among the lowest. Only 8% described their bank as "old fashioned," 5% as unreliable and only 16% were extremely concerned about the possibility of a data leak, behind the global average of 27%.