Estee Lauder links AR to ecommerce
A new online interface that lets users virtually test and buy cosmetics is the company's latest foray into the space.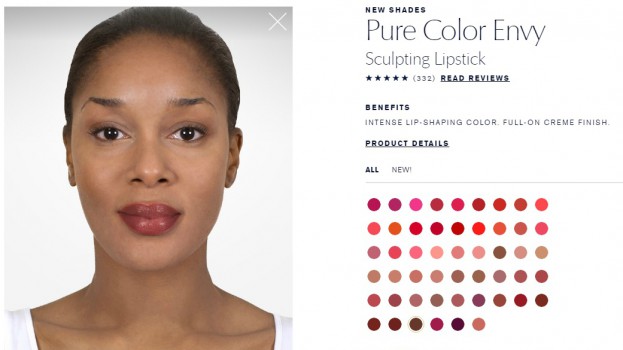 Estée Lauder has teamed up with a tech company to not only provide a virtual try-before-you-buy experience for shoppers, but links its online lipstick tester to its ecommerce store.
The global cosmetics brand worked with ModiFace, which specializes on serving AR technology to the beauty industry, to create an online tool that allows users to project various shades of its Pure Color lipstick lines on to a live video or picture of the user.
ModiFace's "light field rendering" software accounts for facial contours, light levels and skin texture in mapping branded colours onto the user's face. Because the interface (accessible through both desktop and mobile) resides on the product page itself, selected colours can also be added to a shopping cart with one click.
The technology "combines the latest advances in AI, facial tracking, and computer graphics to result in a realistic, widely usable, and practical application that has been highly optimized for improving the online beauty shopping experience," said Parham Aarabi, founder and CEO of ModiFace, in a release.
ModiFace has worked with other cosmetics brands such as L'Oreal and Sephora on products that similarly allow users to virtually try new hair colours or makeup shades.
Estee Lauder has also dabbled in AR previously. Last year, ModiFace unveiled a 3D facial scanning app in partnership with Estée Lauder's Smashbox sub-brand. In April, it teamed with YouCam for an in-store experience that also allowed consumers to try various lipstick shades on a static photo taken on-site.